Mumbai-Bagdogra-Phuentsholing-Thimphu-Punakha-Paro-Siliguri-Mumbai
Day 1: Mumbai-Bagdogra-Phuentsholing
Our flight was from Mumbai-Kolkata-Bagdogra and we arrived at 6 PM. Lot of taxis are available for Phuentsholing (India-Bhutan Border). We bargained a bit and hired an Innova for Rs. 3200. The route was full of truck traffic and it took 5 hours to cover a distance of around 180 kms. We stopped at Pankhawala Dhaba (Maynaguri junction) for dinner. It was typical dhaba food and we hogged on Tawa rotis, Bhindi Pyaz, Dal butter fry, Kadi Pakoda, Papad and Bhurji. This is the best place to eat on this route. Sometimes it is good to trust the driver for places to eat.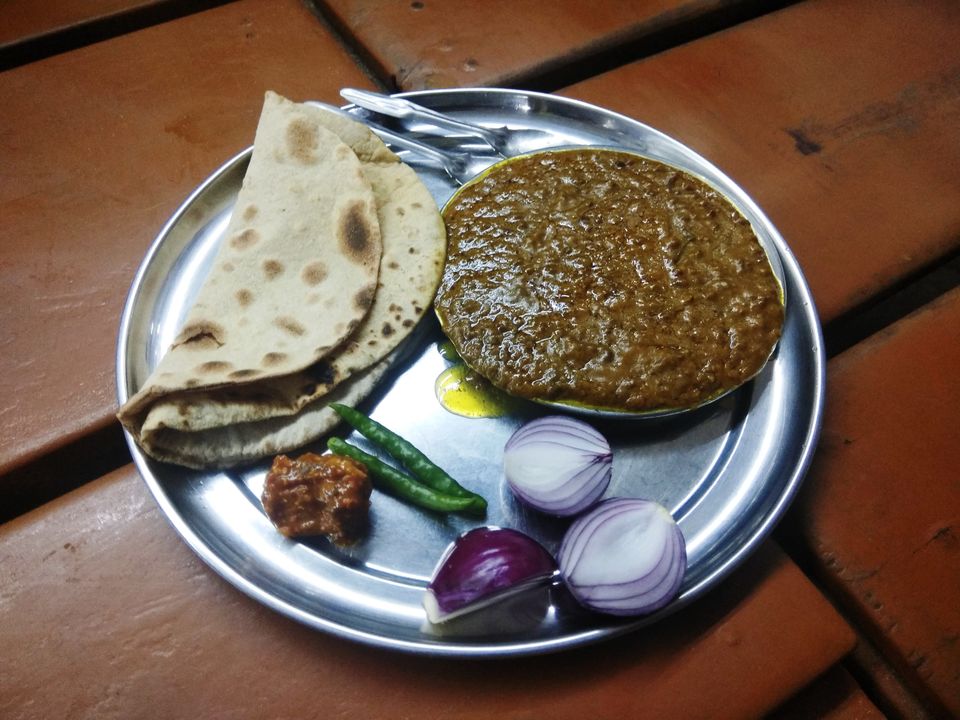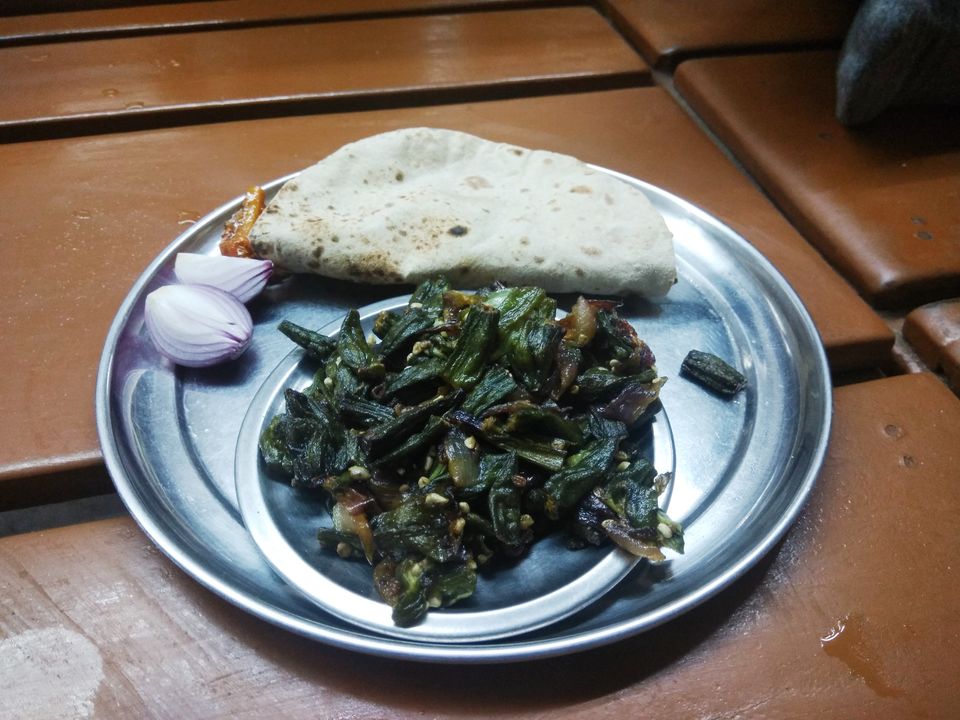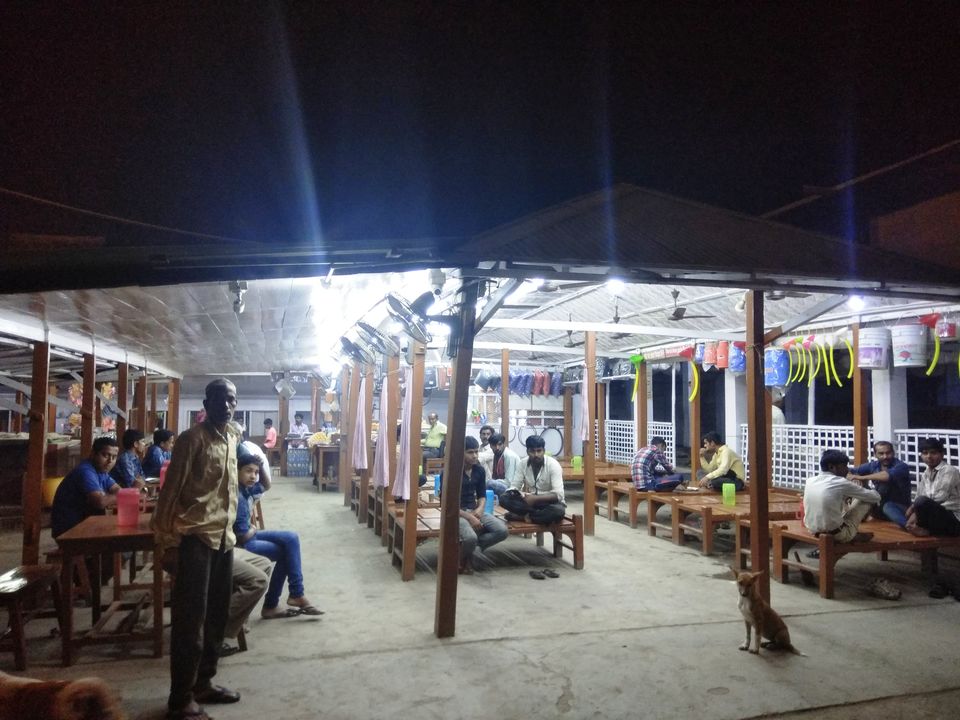 We reached Jaigaon (Indian town border) for an overnight stay at Hotel Satyam. This hotel is located at a stone's throw from Bhutan Border Gate and is a decent budget place for Rs. 900 a night with an in-house restaurant. You need to pre-book during peak tourist season.
Day 2: Phuentsholing-Thimphu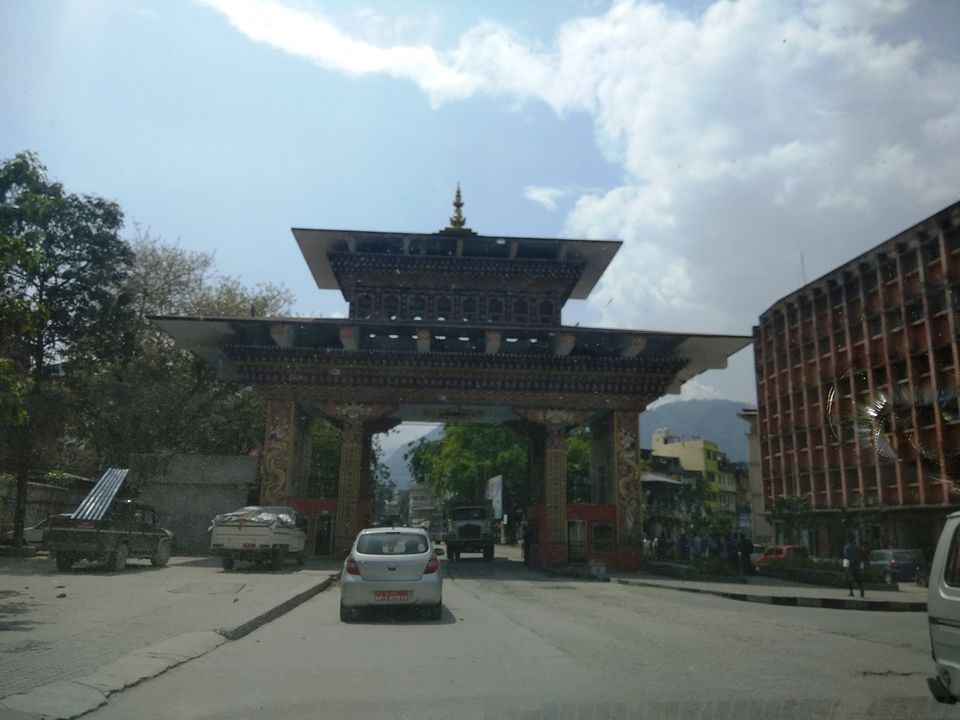 Bhutan Permit:
Getting a Bhutan permit is quite easy provided you have all the relevant documents. The immigration office is just a couple of minutes walk from the Bhutan entry gate and opens at 9 AM. You need the following documents:
1. Entry Permit form – Fill in the basic details
2. Passport / Voter ID (Mandatory) photocopy
3. 1 Photo
4. Itinerary of your trip
5. Hotel Booking confirmation (For Thimphu / Paro)
6. In case of no Passport / Voter ID, you need to carry original PAN / Aadhar / Driving License (Atleast 2 IDs are compulsory). Visit the Indian Embassy & submit the documents and pay a Army Welfare fund fee of Rs. 135 and get your documents verified by an official.
Process for Bhutan Permit:
Get all the documents in order and submit the same at the counter outside. Solo travelers face an issue generally in getting permit. Once the documents are verified by the 1st counter officer, you need to hang around for your name to be called.
Once they call your name, get to the 1st floor office where the immigration officer will take fingerprint scan & photo. He may ask basic details like is this your first visit etc. Then, he will direct you to another counter to submit the form. After a while, they'll call out your name for collecting the permit.
The entire process was completed within 1.5 hours with zero charges. The permit is applicable only for visit to Thimphu / Paro and valid for 7 days. You need to get it extended / get another permit for restricted areas like Punakha / Haa Valley at Thimphu Immigration office.
Tips: Get your documents ready beforehand and submit by 9AM so that you can complete the formalities and proceed to Thimphu or Paro on time.
Indian currency of is accepted all over Bhutan. Bhutanese currency (Ngultrum) has equal value to Indian Rupee. 1 INR = 1 NGULTRUM. Carry more of Rs. 100 notes as some places do not accept Rs.500 and Rs. 2000 currency. We carried Rs. 10k per person and was enough for the trip.
Vehicle for Trip:
You can get a taxi from the taxi stand for your entire tour. It is advisable to have your own vehicle for the entire trip as public transport is scarce and local cabs may turn out to be expensive. We hired a Bolero car for 7 days at a cost of Rs. 2,900 per day. You need to bargain and get the best rate possible. A small car like Wagon R will charge at least Rs. 2,300 – 2,500 per day.
We started off for Thimphu at around 1 PM. Thimphu is 170 kms and road passes through mountain terrain. It takes 5 – 6 hours to reach your destination. We stopped at a place called Chukha for evening snacks (Momos, Chowmein, Tea).
We reached Thimphu at 7 PM and made our reservations at Hotel Ghasel (Booking.com) for a two night stay. It is a budget hotel located opposite clock tower which is near the main shopping area. The hotel was decent for Rs. 1,500 a night. The owner Dorji is pretty helpful. It has a vegetarian restaurant which serves good Indian food. You need to order your food and wait for at least half hour before it is served. This is the norm all over Bhutan as they start preparing from scratch.
Day 3: Thimphu Sightseeing
First thing we did was to submit a copy of our permits and fill a permit entry form for visiting Punakha & Haa Valley at the Immigration office. This is a very quick and easy process. Take photocopy of the permits (stamped at various checkposts) and submit. You'll get your permit within an hour. You can also collect the same by evening.
Places to visit in Thimphu
1. National Heritage Museum: This is a good place to learn about Bhutanese heritage. You can see the display of tools used, taste Ara (Rice wine), etc. Entry Fee: Rs. 50
2. Art & Crafts School: Here you can witness live painting by students of this art school. An interesting place located opposite the heritage museum. Entry Fee: Rs. 100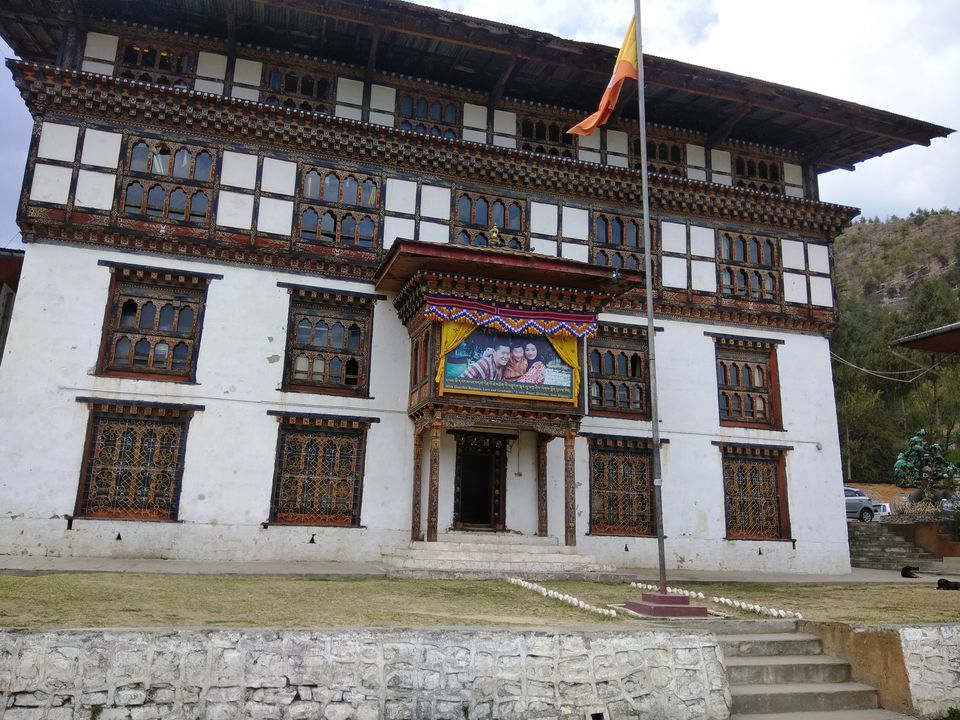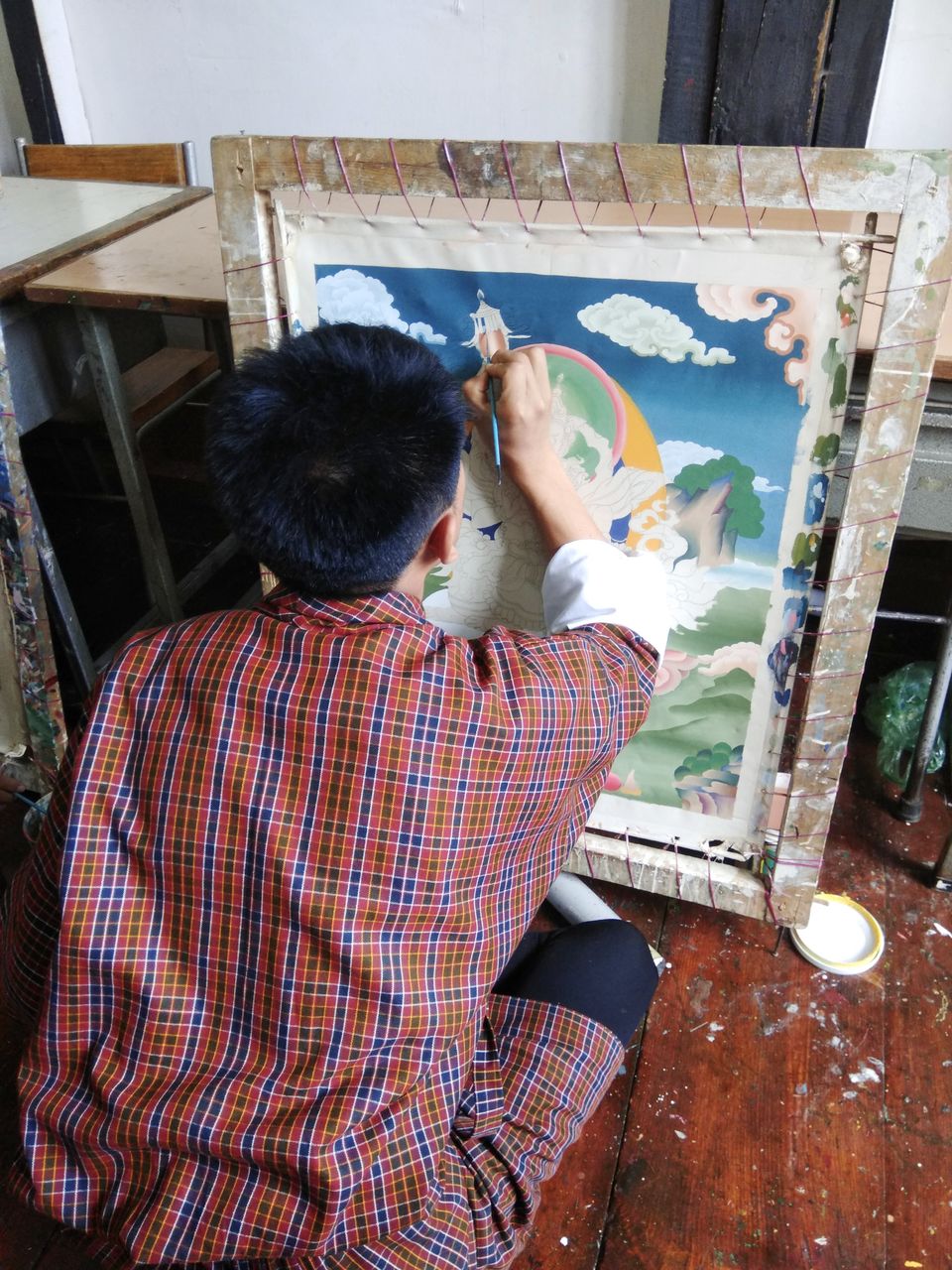 3. Takin Reserve: Takin is the national animal of Bhutan. It is neither a goat nor a cow. This animal is found only in Bhutan. A nice place to visit. Entry Fee Rs. 100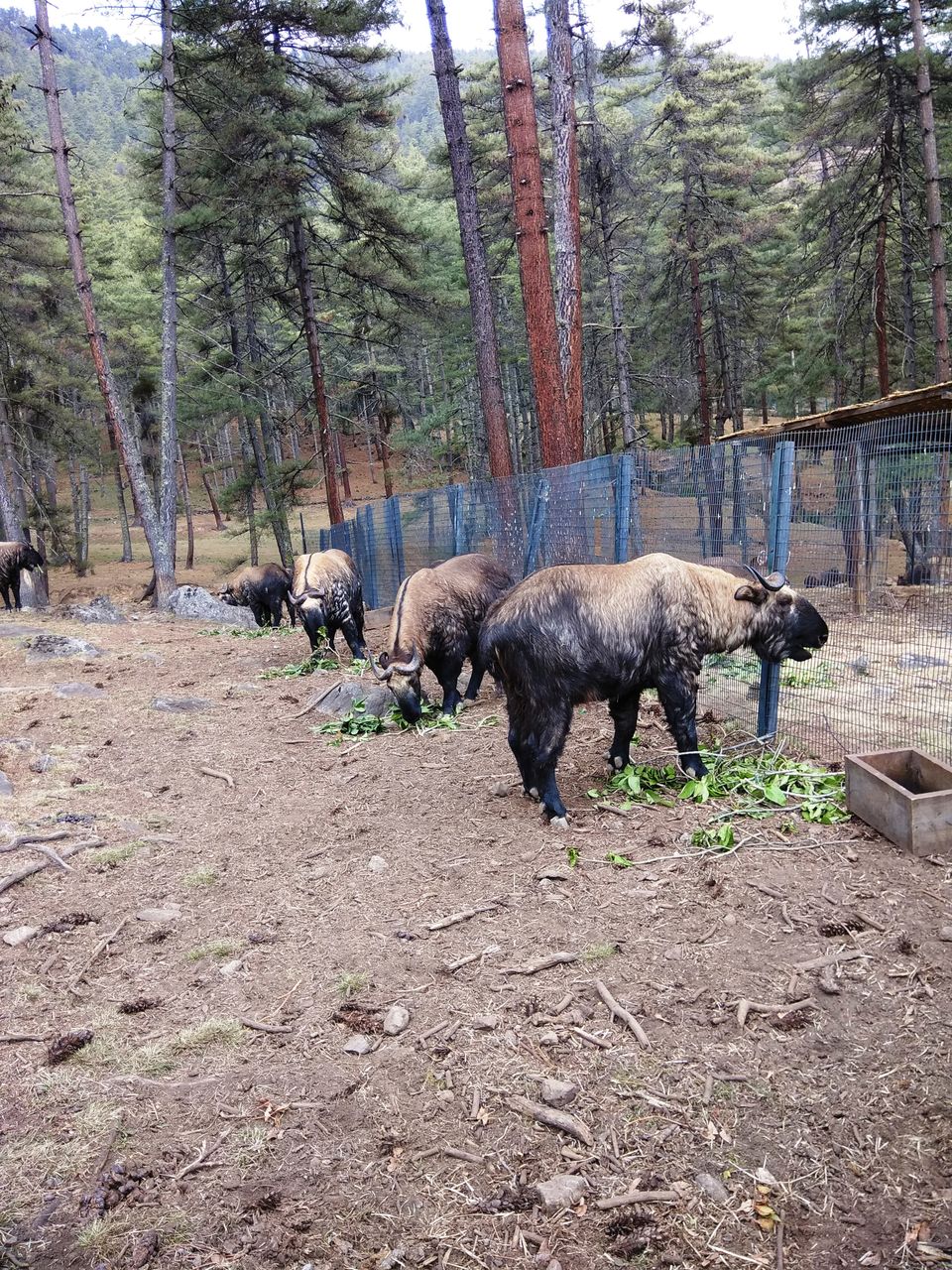 4. Big Buddha Statue: This is a must visit place with a huge Buddha statue. It is filled with 125000 smaller statues of Buddha. The place is located over-looking the city of Thimphu and is still under construction. Entry Fee: Nil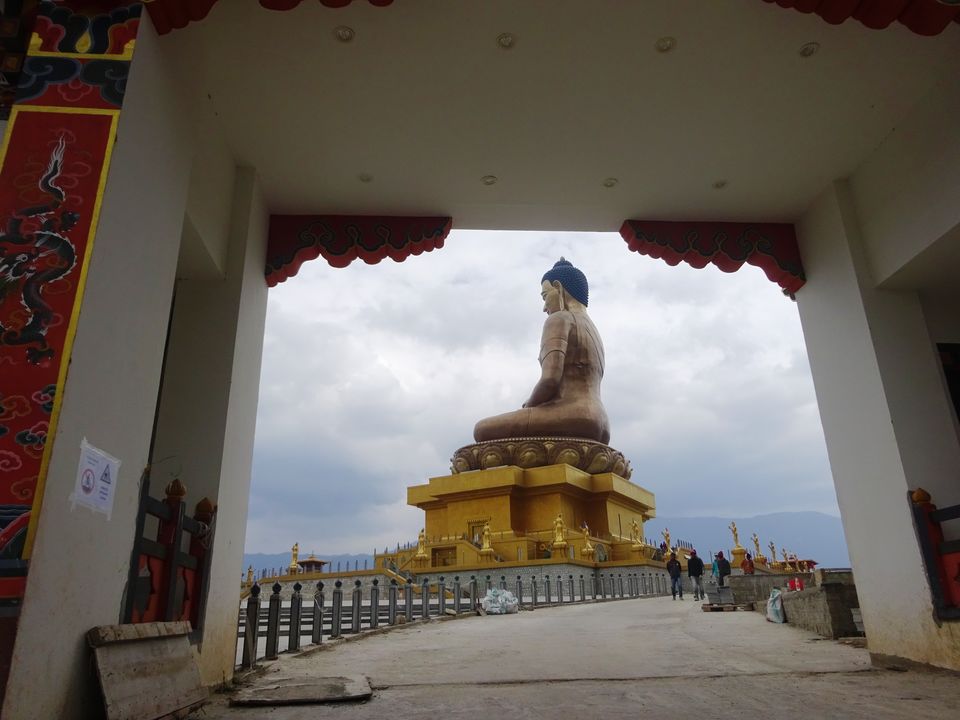 5. National Memorial Chorten: A place of prayer for the locals. Entry Fee: Rs. 300 (Can be skipped or take photos from outside)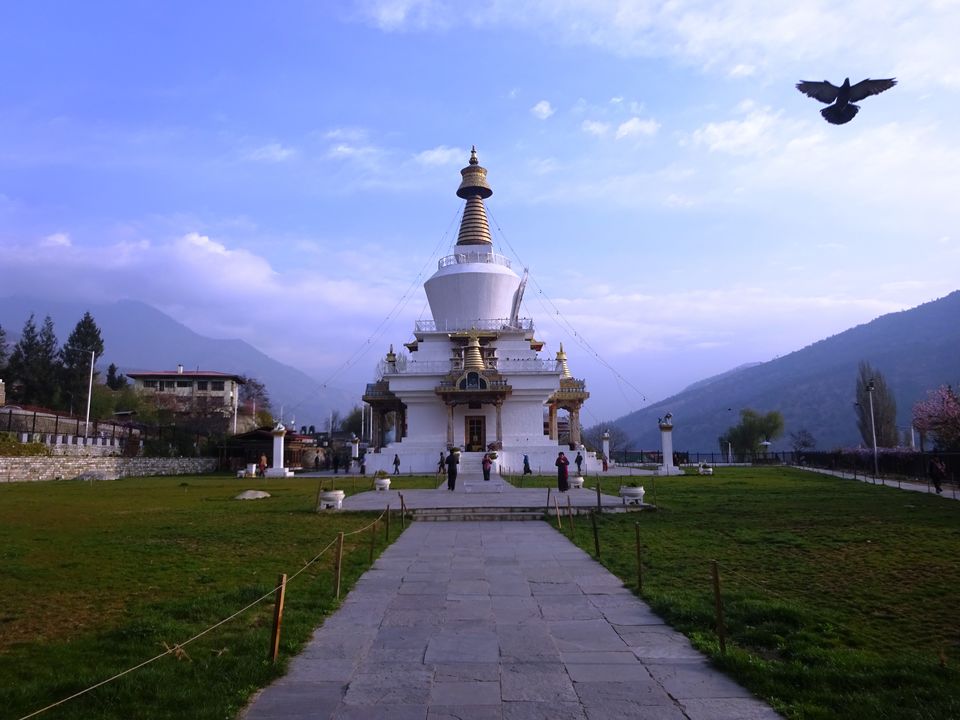 6. Postal Museum: This museum is located at the base of the head post office. It showcases the postal history of Bhutan and one can even get a photo printed on a stamp roll. Entry Fee: Rs. 100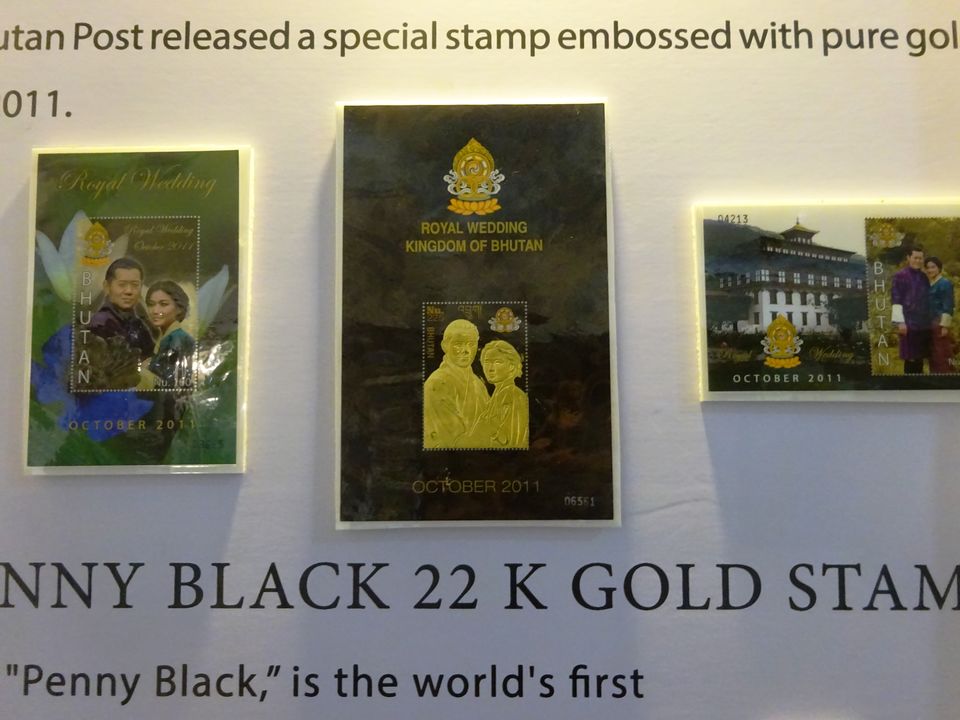 7. Changlimithang Stadium: This is located right next to the clock tower. You can witness a game of Archery (National Sport).
8. Changangka Lakhang: Monastery where the new borns are blessed.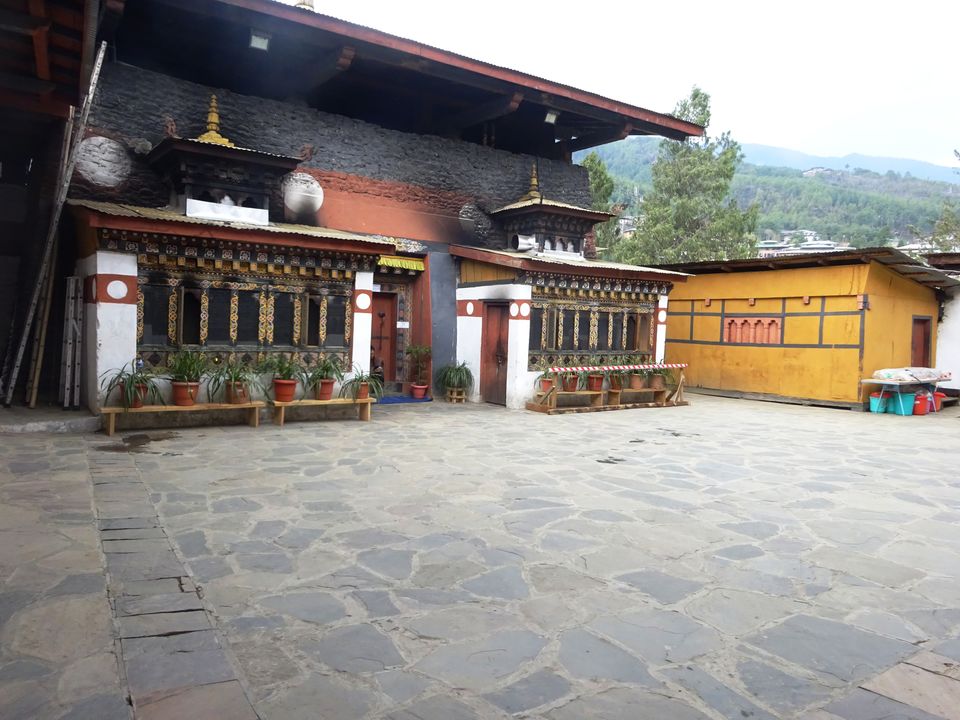 Places to Eat:
1. Ambient Cafe: A very nice & cozy place for breakfast. Has a good variety of food like waffles, bread toast with omelette, coffee etc.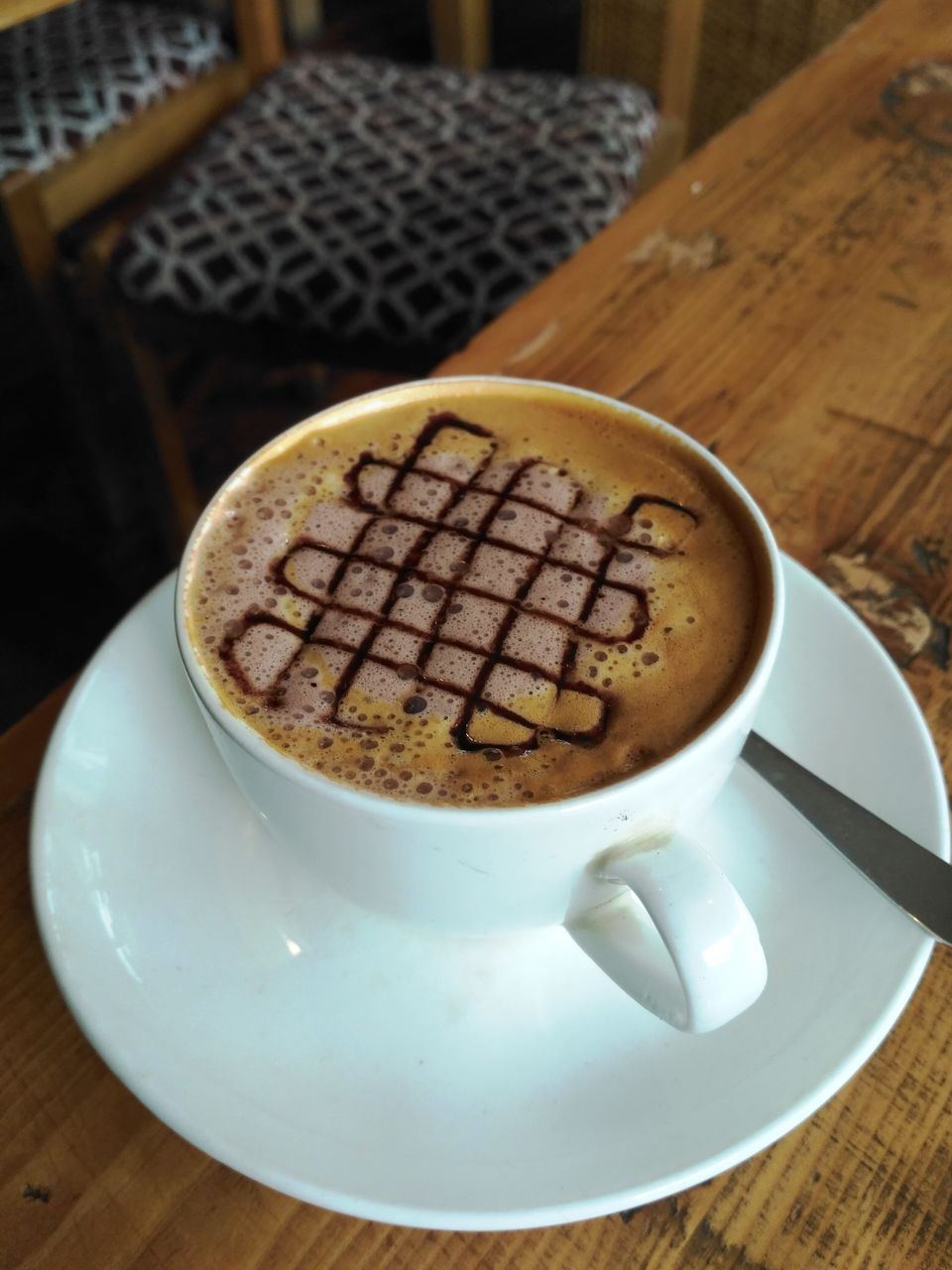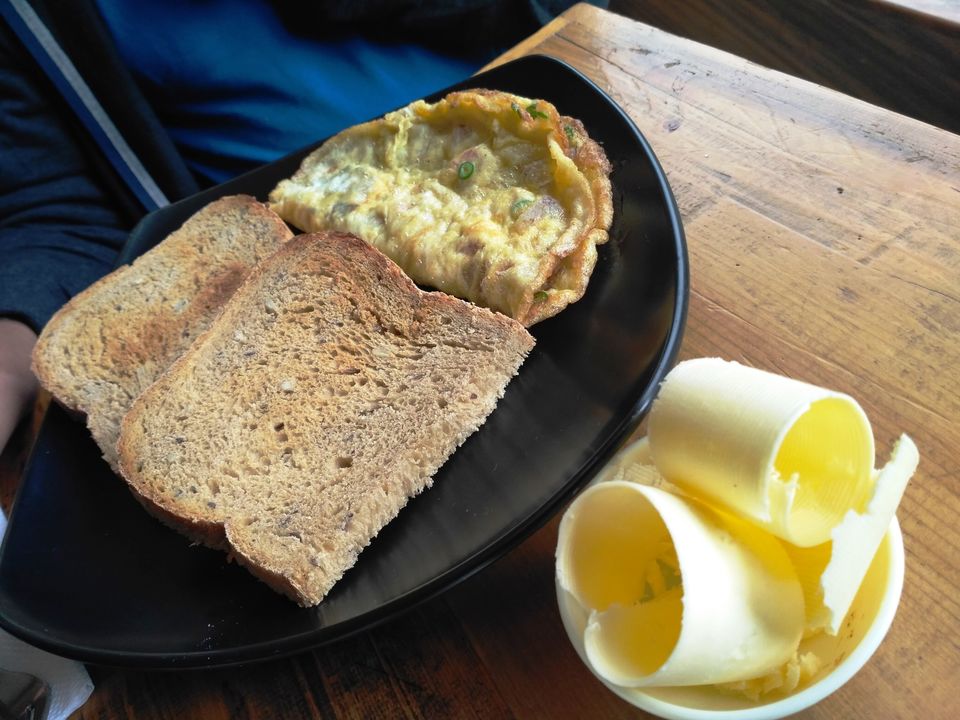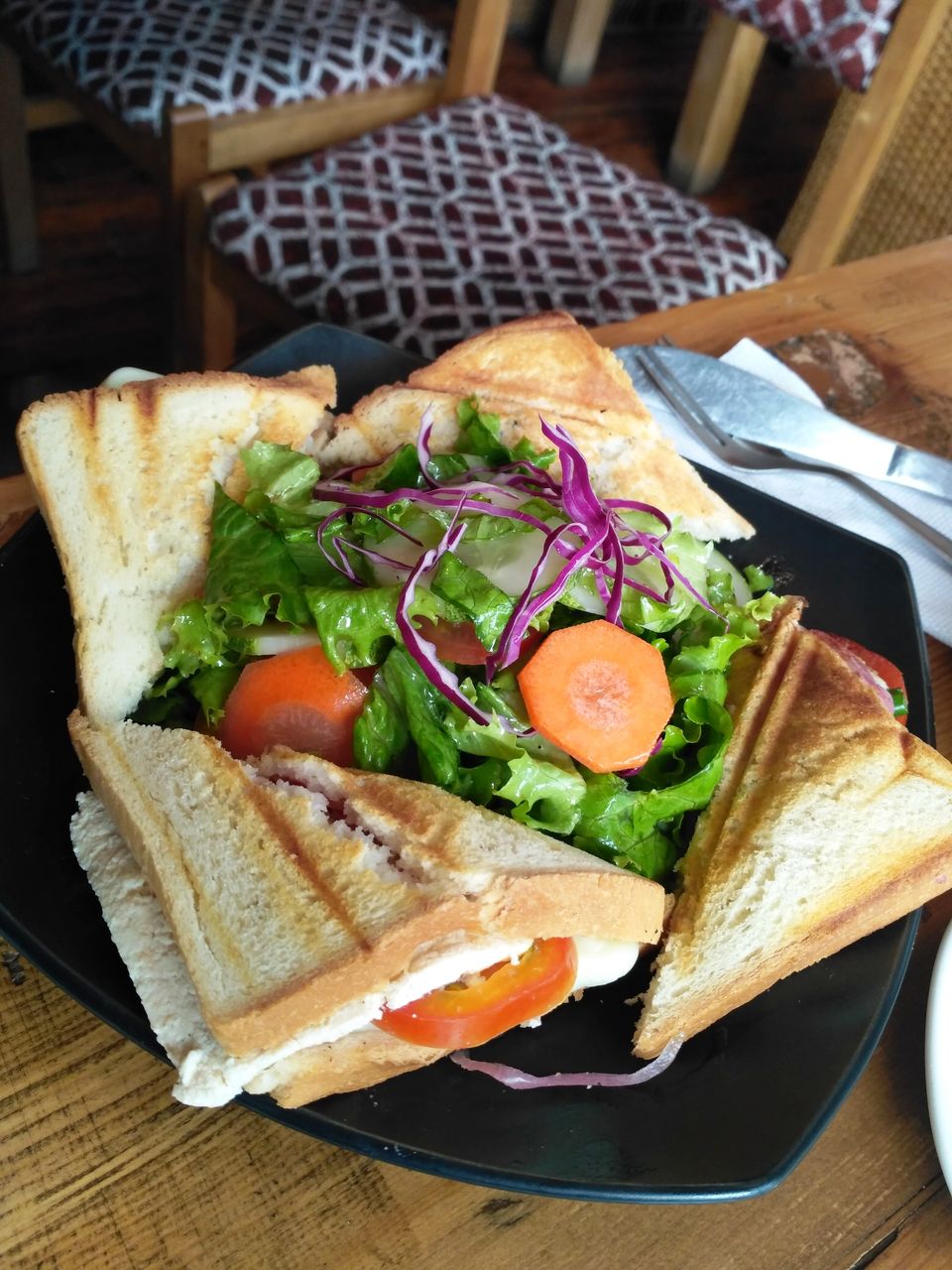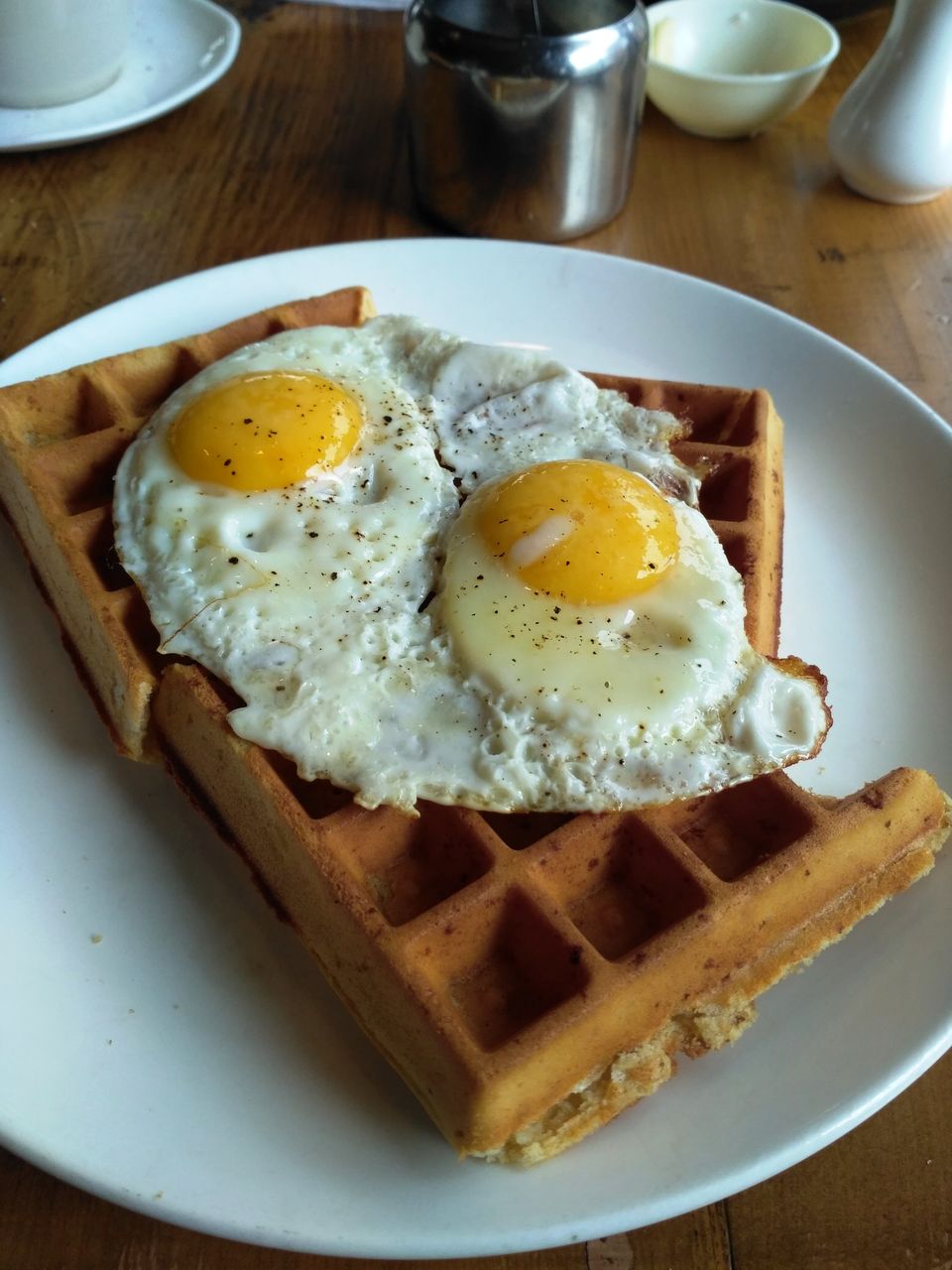 2. Bhutan Kitchen: A Bhutanese food restaurant which serves a buffet on your table. Rs. 450 per person and you get to taste 9 dishes.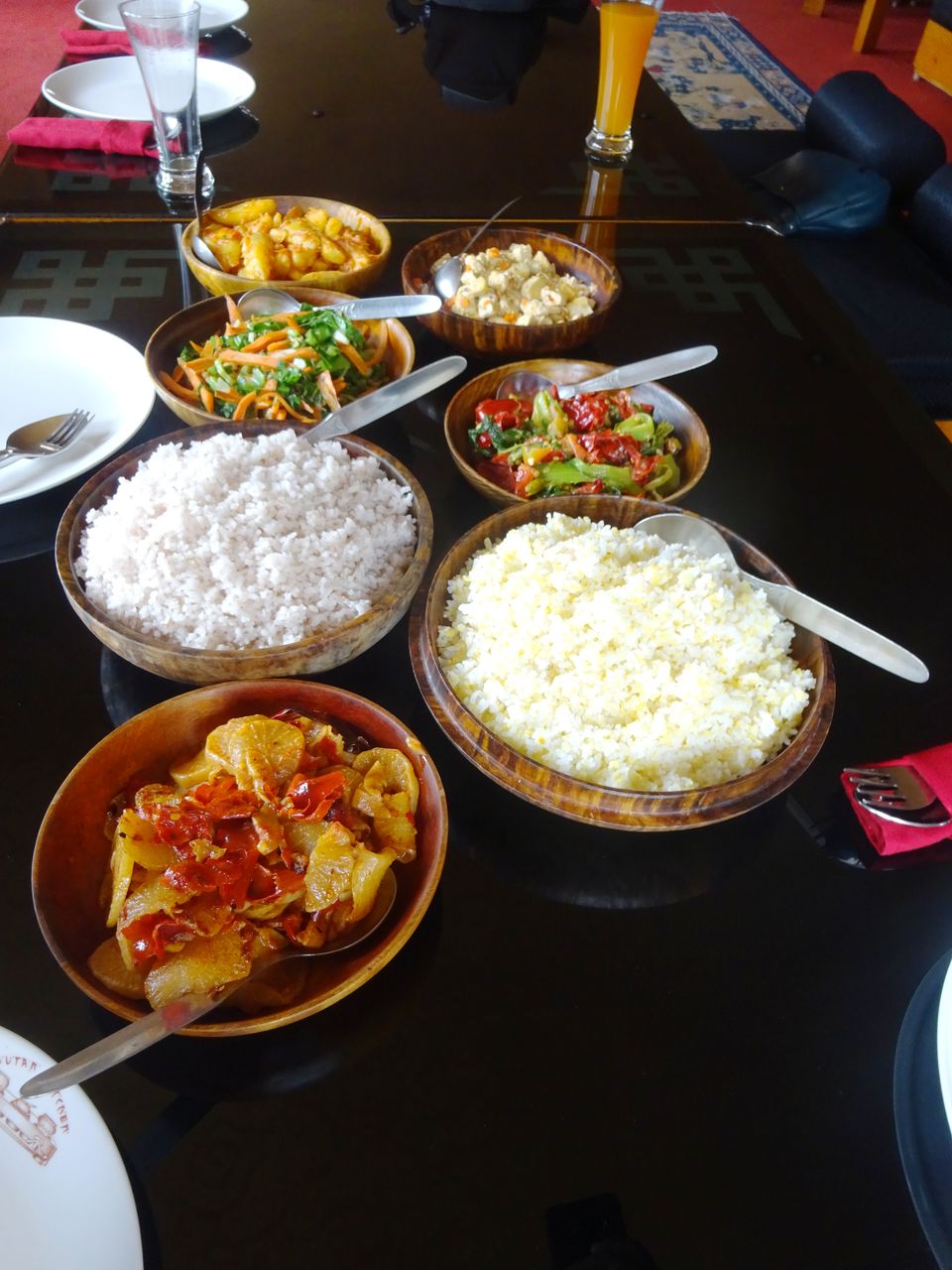 3. Hotel Ghasel: Indian food was quite good here.
Day 4: Dochu La Pass – Punakha
We left Thimphu at 10 AM after breakfast and the first stop was at Dochu La Pass. This place is around 26 kms from Thimphu and there 108 small chortens and a Buddhist temple at the top. Good place for photography.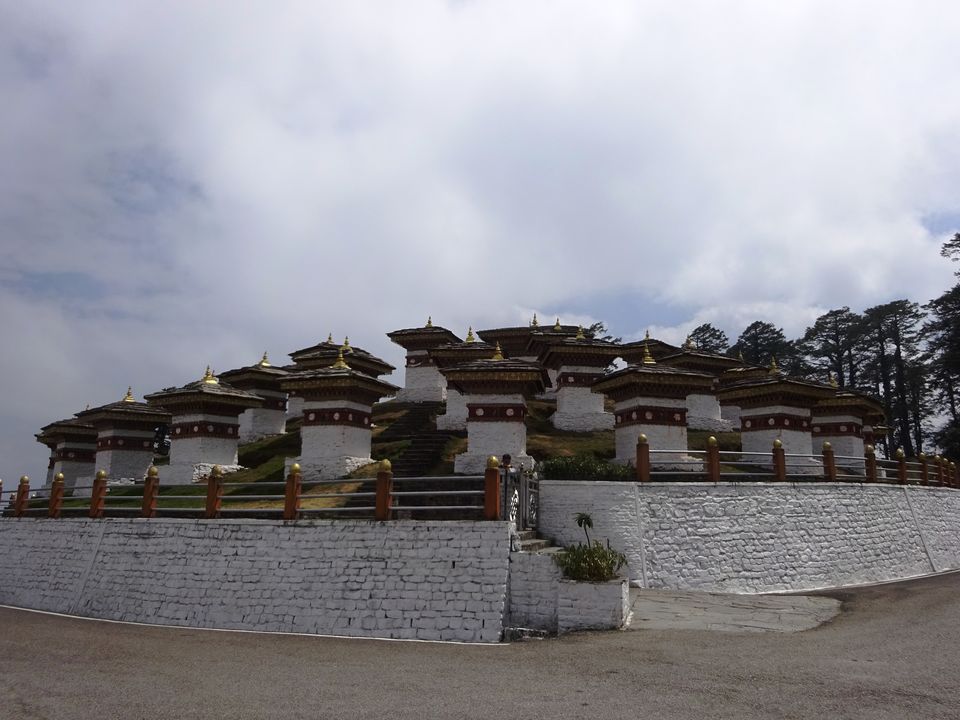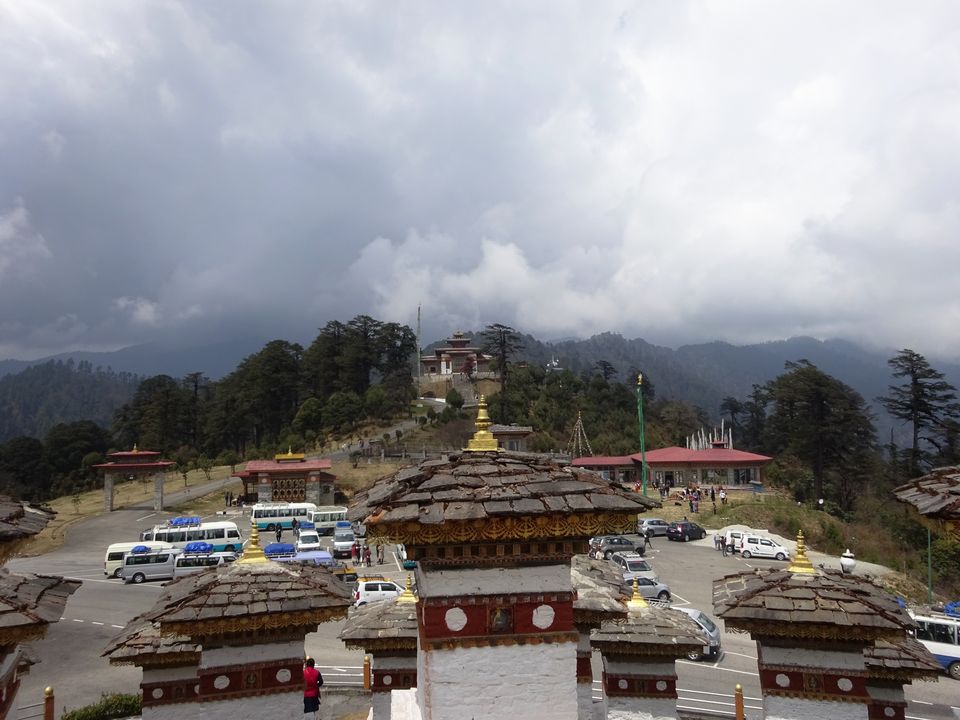 Chimi Lakhang is a monastery located just before Punakha. It is a short hike from the main road. The monastery is located on a small hill where it is believed the saint had killed a demon and buried it.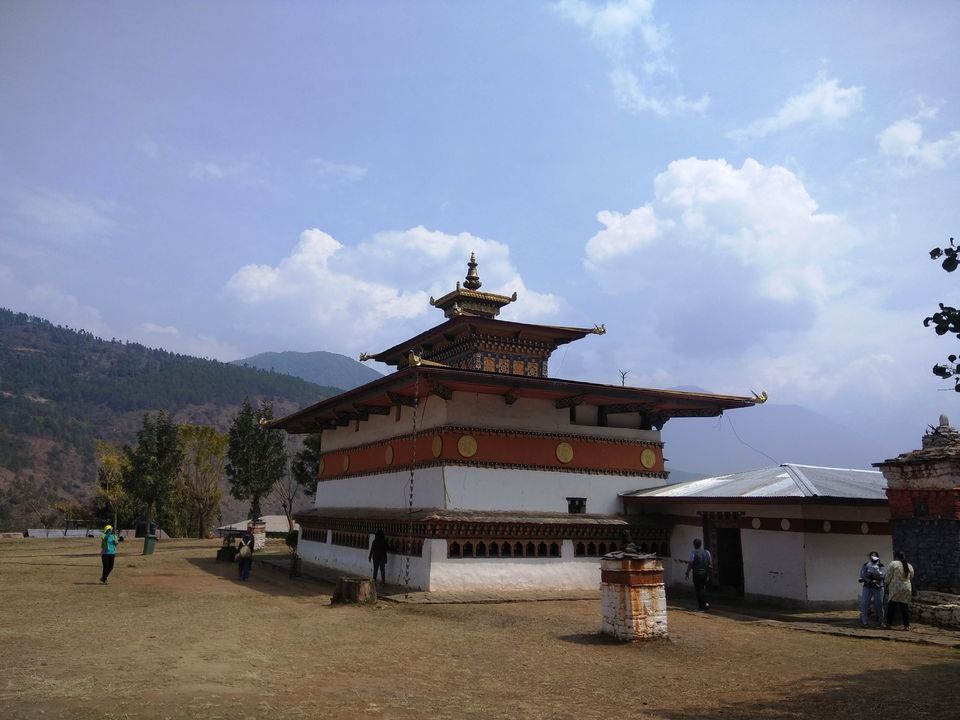 Punakha dzong is the highlight of the town of Punakha. It is the winter residence and houses the government offices. One needs to cross a wooden bridge to reach the dzong. Entry Fee of Rs. 300 for Indian nationals.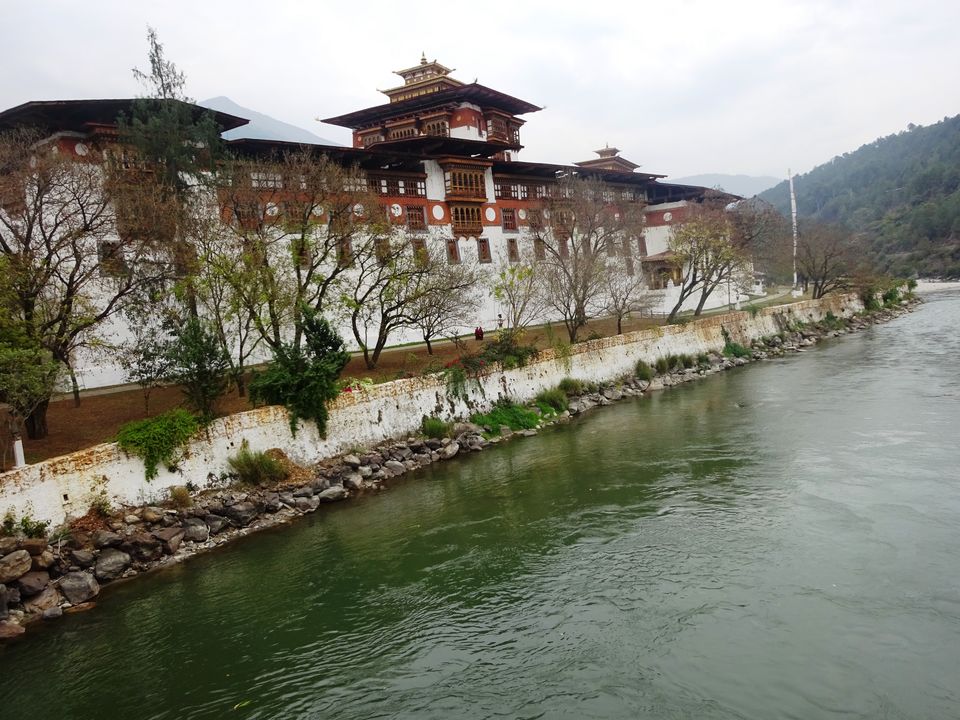 We stayed at Damchen resort located at Khuruthang town which is 5 kms from Punakha. This resort was located right at the edge of the river. We had a pleasant time sitting in the garden and enjoying the flow of the river in the evening. The food is quite expensive but it was tasty.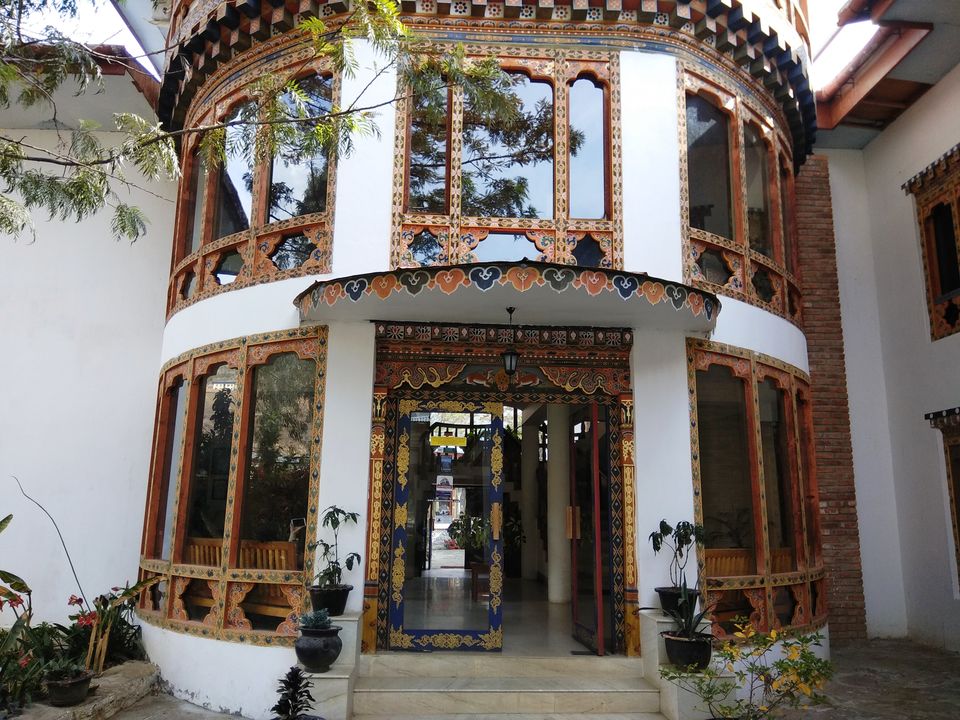 You can enjoy a drink of a Bhutanese Wine or Whiskey here. The room cost Rs. 2,000 a night.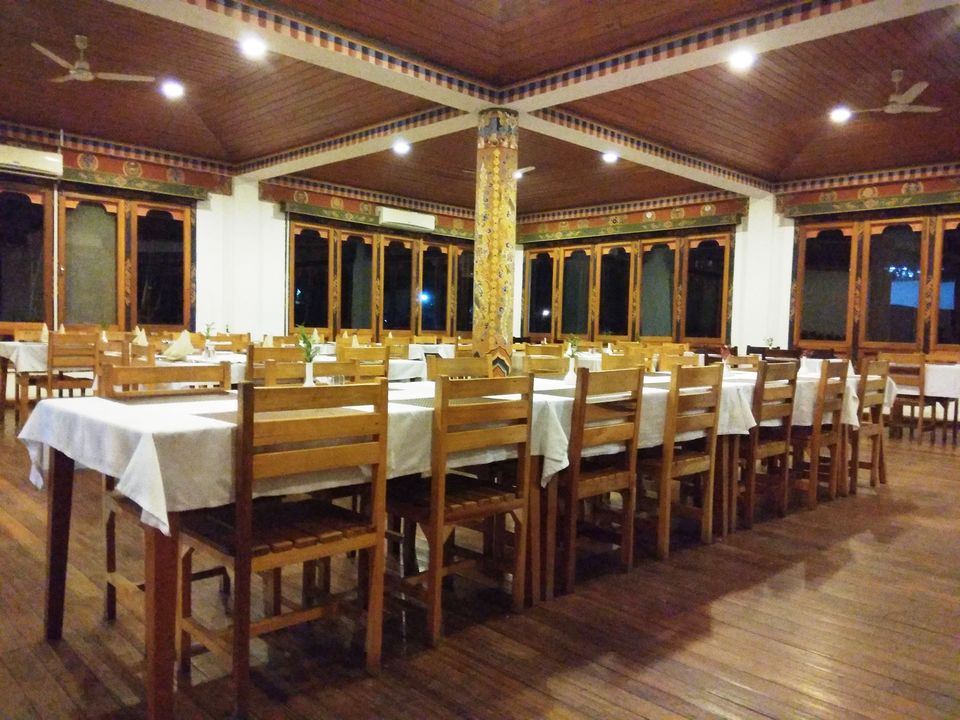 Tip on Hotel Booking: Not all hotels may be listed in travel websites. This hotel was booked by e-mail enquiry. One can get a good deal by direct e-mail booking. There are only few hotels available in Punakha so it is advisable to book in advance.
Day 5: Punakha – Paro
We had one more place to visit in Punakha before heading to Paro for the day. Khasum Yulley Namgyal Chorten is 9 kms from Punakha Dzong. It is a short hike where one has to cross a hanging bridge and walk across the rice fields. One can have a word or two with the local farmers and learn about their life. It takes 30 – 45 minutes to reach the top. This is a must visit place for good views from the monastery and also a preparation for the Taktsang (Tiger's Nest) trek.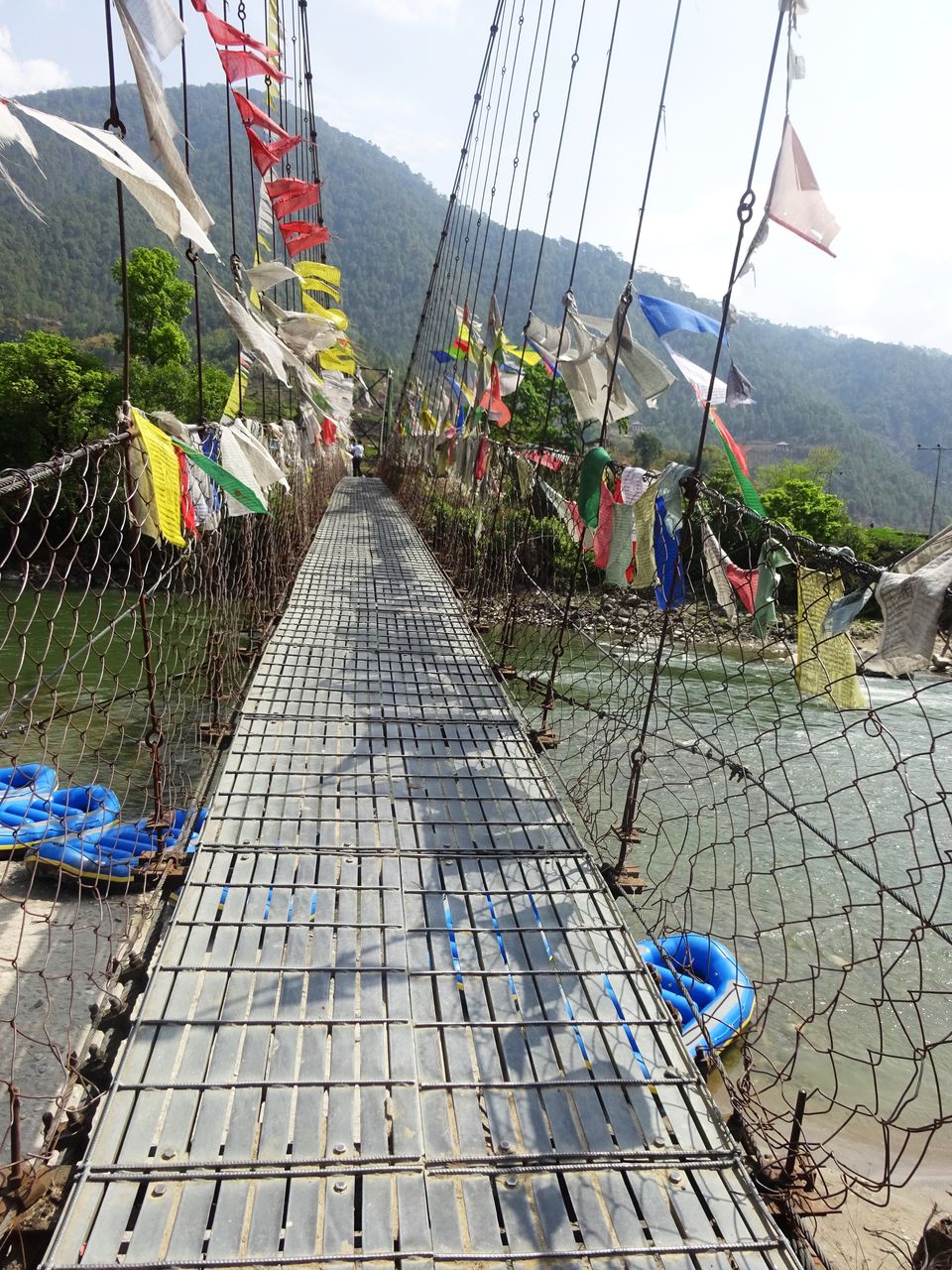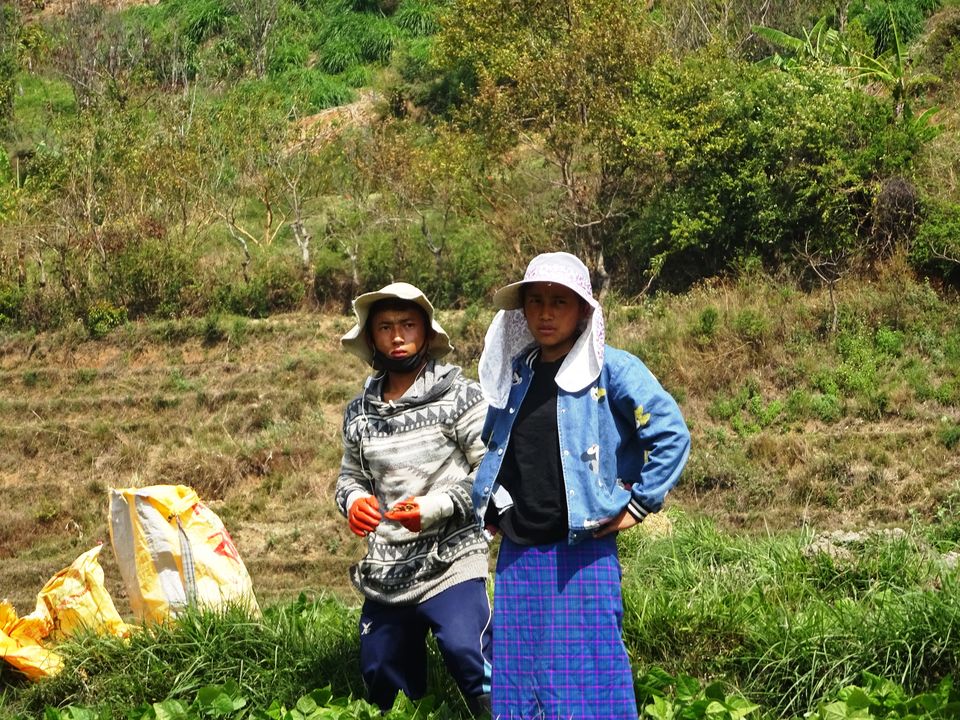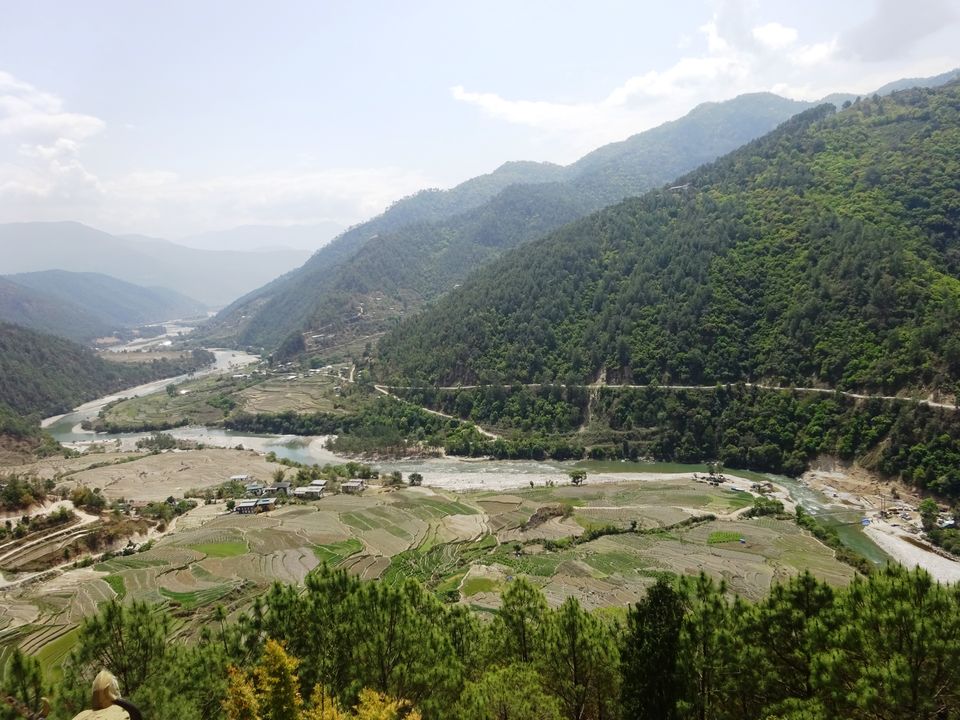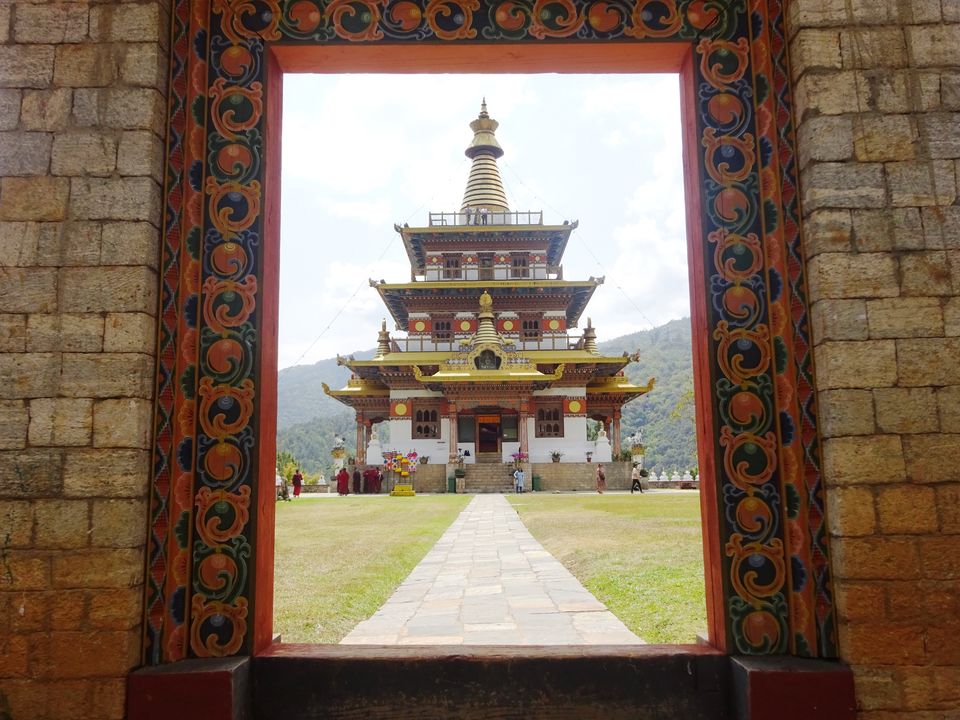 Hotel Lingar in Khuruthang is a good place for lunch / dinner.
Paro is around 5 hour drive from Punakha. We had booked a homestay in Paro.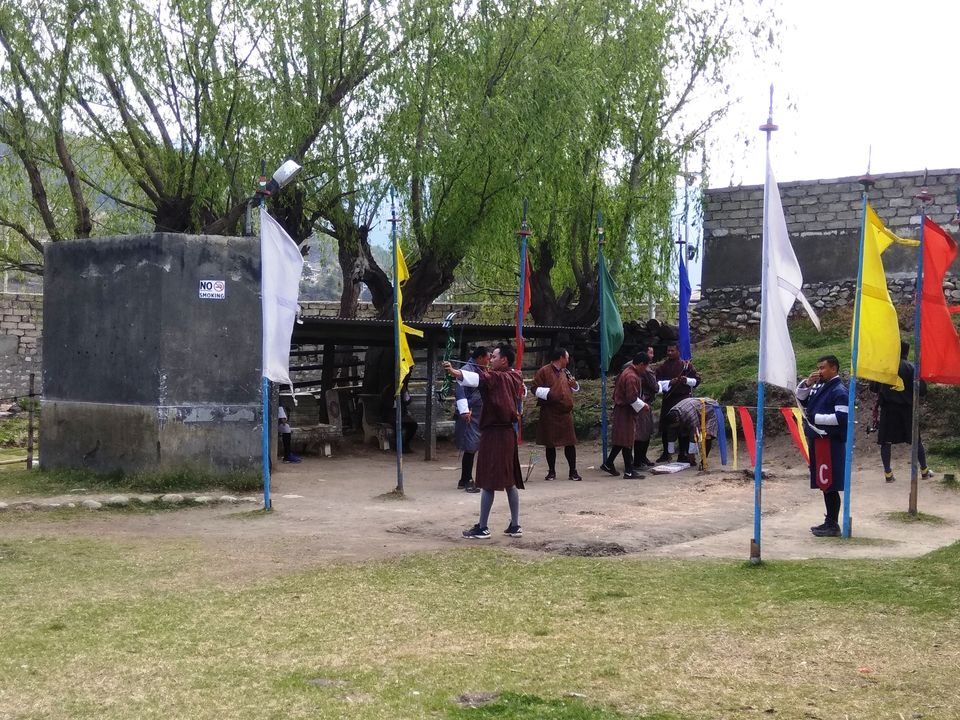 Namgay Homestay at Paro
This is one the most beautiful places to stay when in Paro. It has 4 rooms and can accommodate upto 8 people. The Bhutanese hosts are very friendly and takes very good care of their guests. We tried their home cooked Bhutanese food and had to say it was very tasty. They grow their own rice, vegetables, chilly in the backyard farms. They are open to communication with the guests and also eager to share information about their culture and customs. Would highly recommend staying here (Booked thru Airbnb).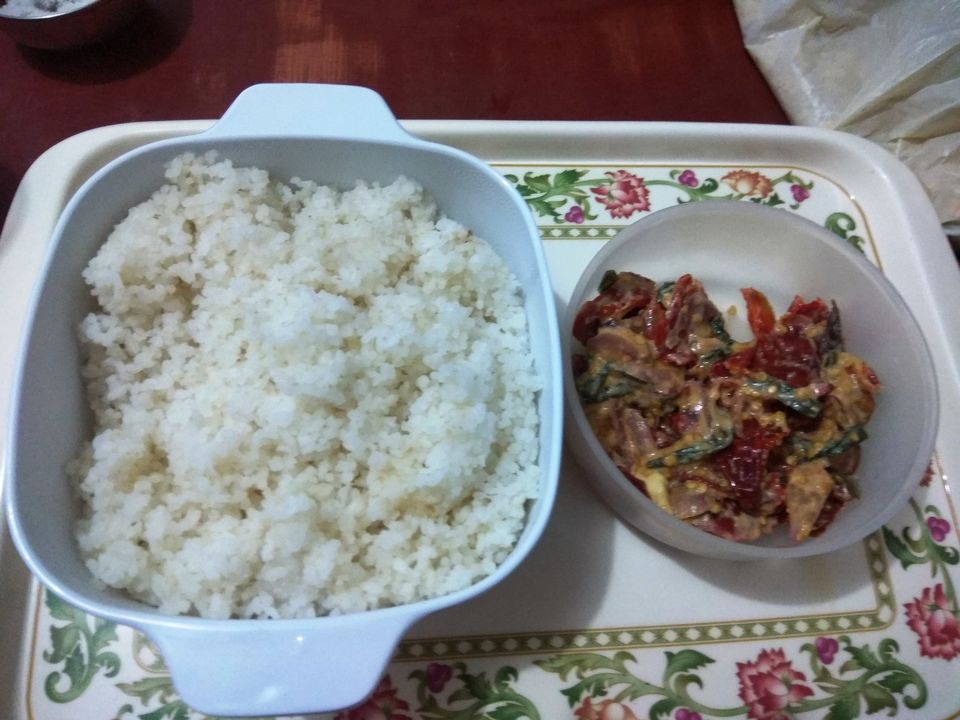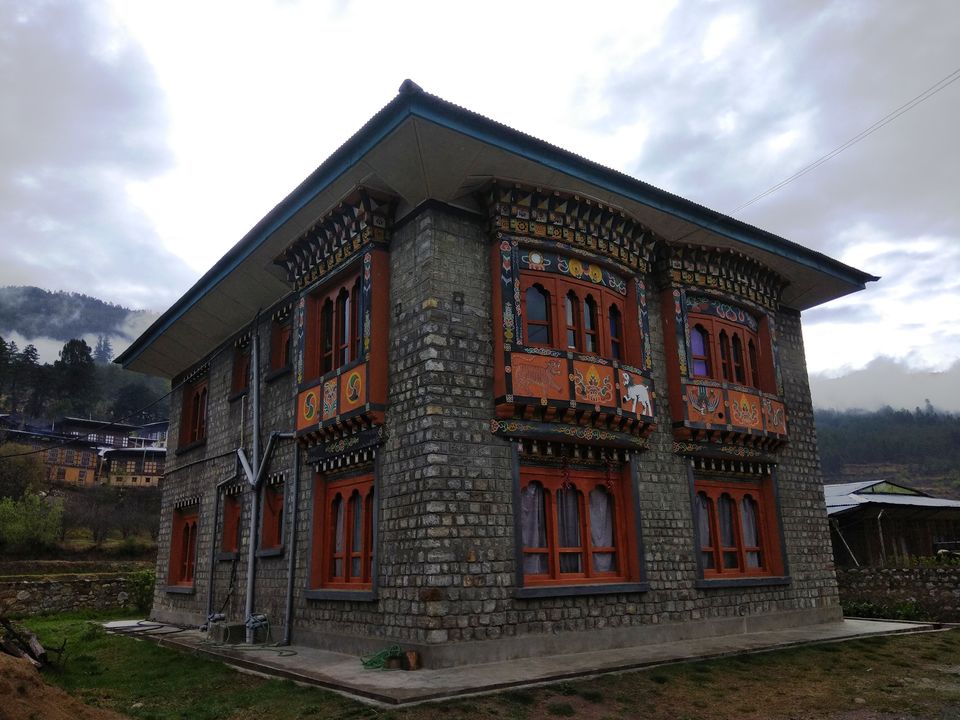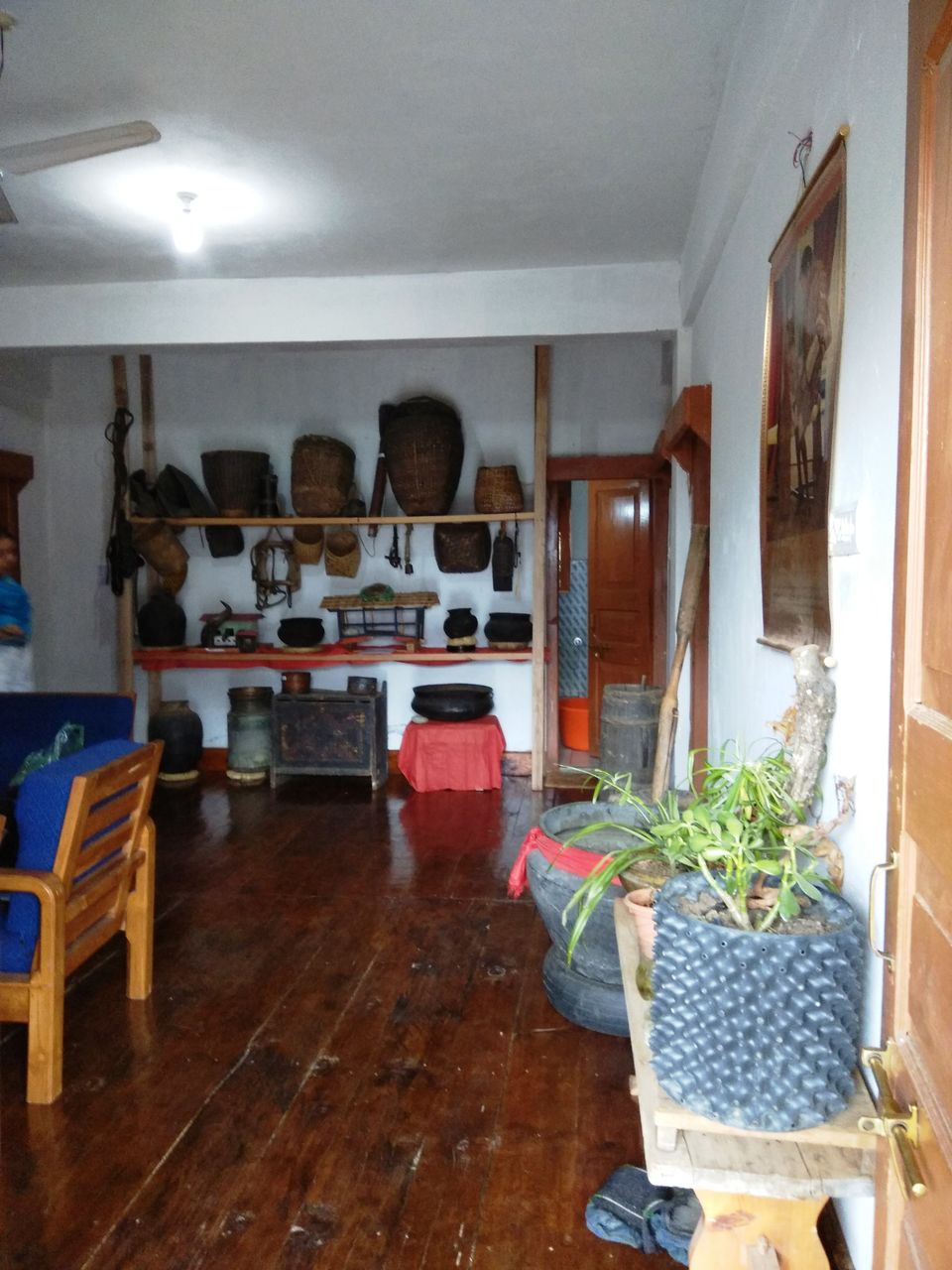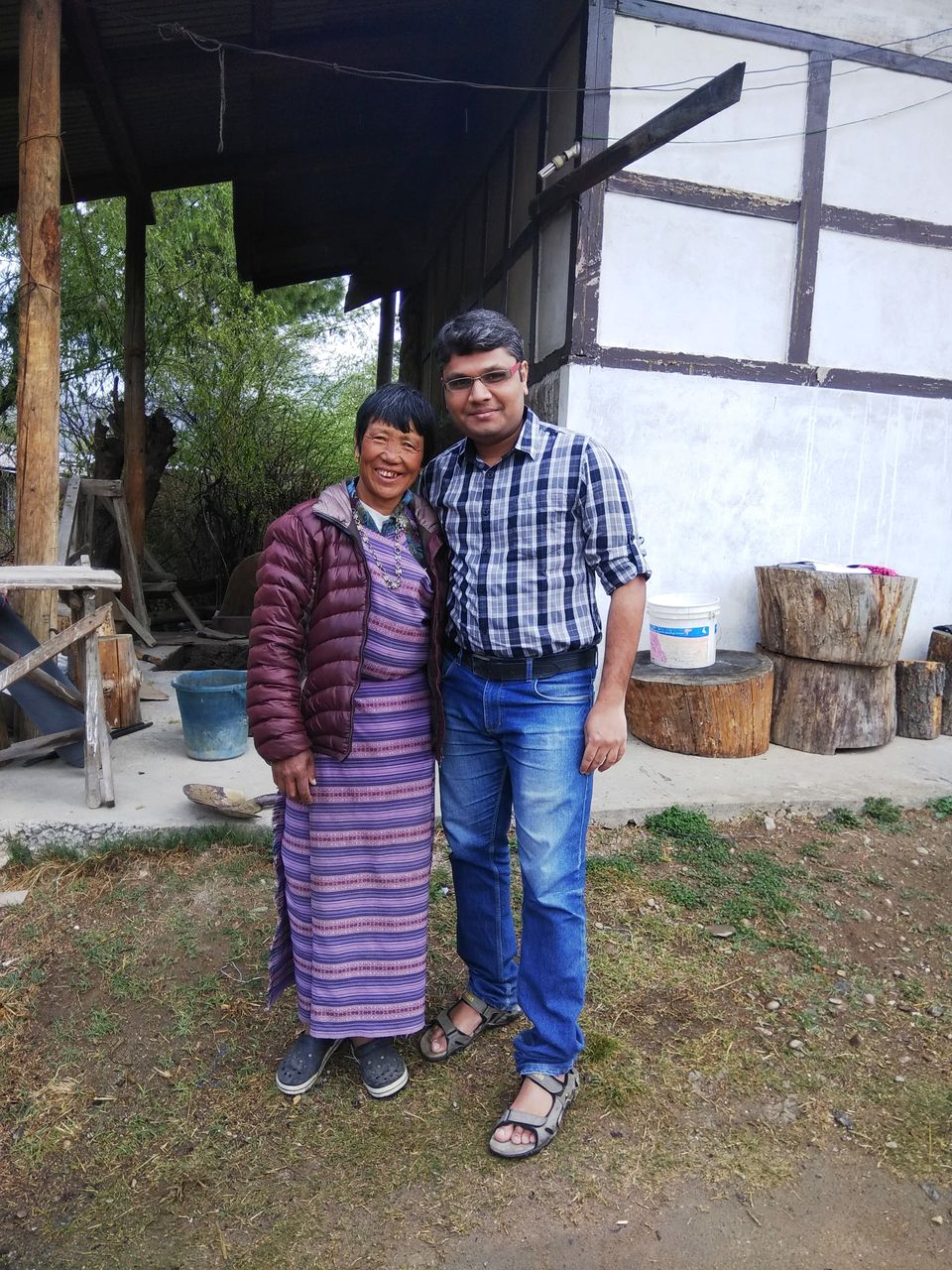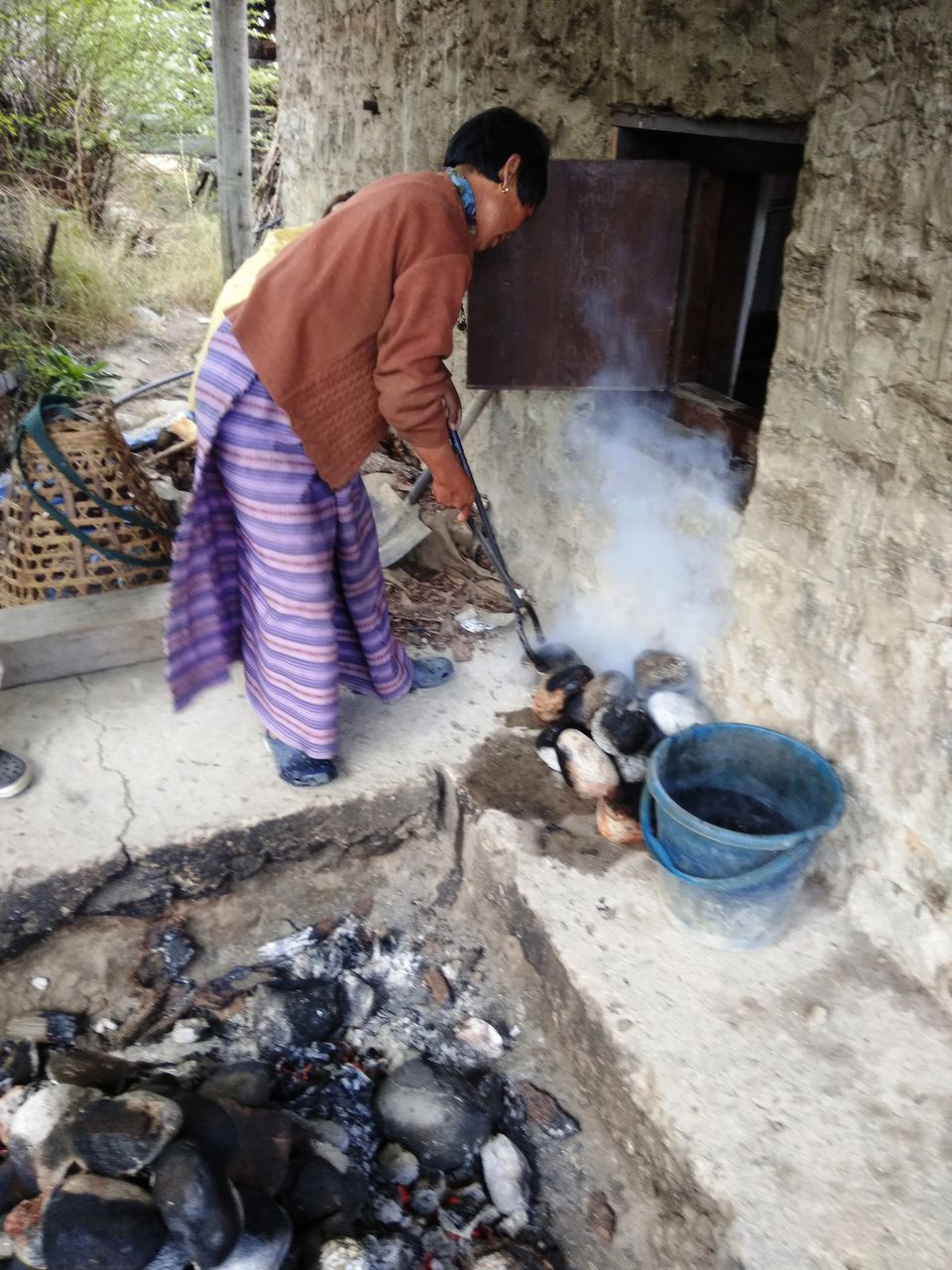 You can also try Hot Stone Bath (Rs. 800 for staying guests) offered by them. They bring stones from the riverbed and heat them for 3 hours in the open wood fire. The stones release minerals which are good for removing body pain. This is one of a kind experience in Bhutan. One can stay in the hot water tub for any amount of time. Recommend to take this bath after the trek to Taktsang.
They were also kind enough to share some red rice and red chilly. We promised them to prepare Ema Datse (Chilly & Cheese) and send photos.
Day 6: Taktsang Trek (Tiger's Nest)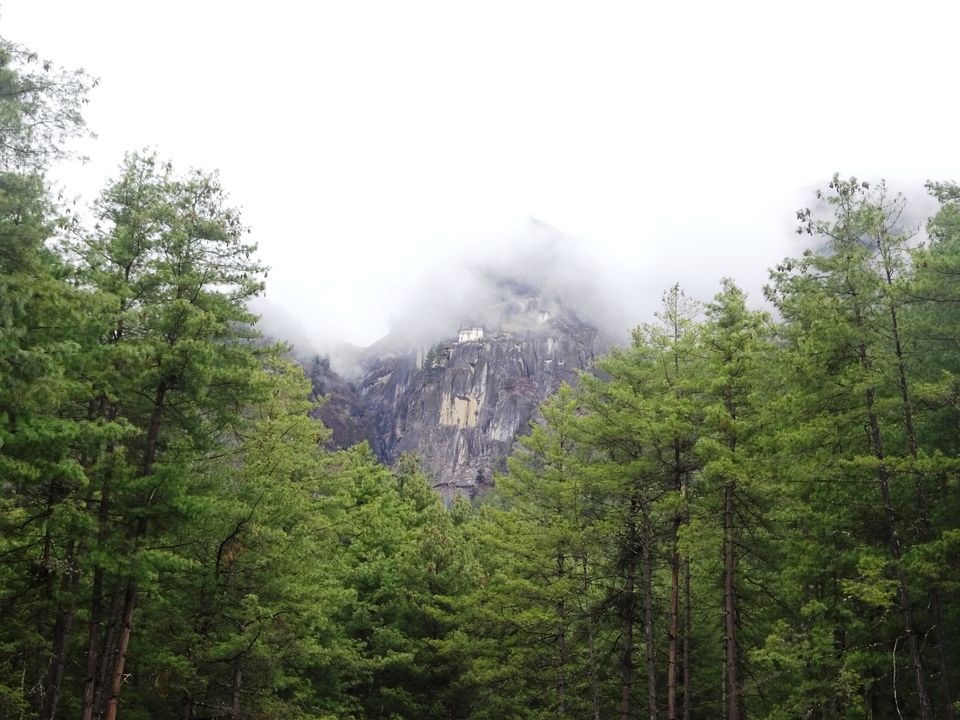 This is a must visit place and should be on every Bhutan itinerary. If your tour operator does not have this on the itinerary, please ensure you get it included.
This monastery is located on a mountain cliff 3100 metres above sea level. The trek will take at least 2-4 hours depending on your physical fitness. The start of the trail is around 14 kms from Paro town. There is an entry fee of Rs. 500 to the monastery.
One has an option to take a horse upto a point (30% of the distance) for Rs. 600. You can also choose to do the entire trek by foot. The trail passes through the woods and you start to climb the altitude. One needs to take it very slow and have lot of confidence. Carry 1 bottle of water and some energy bars to have on the way. There are no shops on the way up except one cafeteria.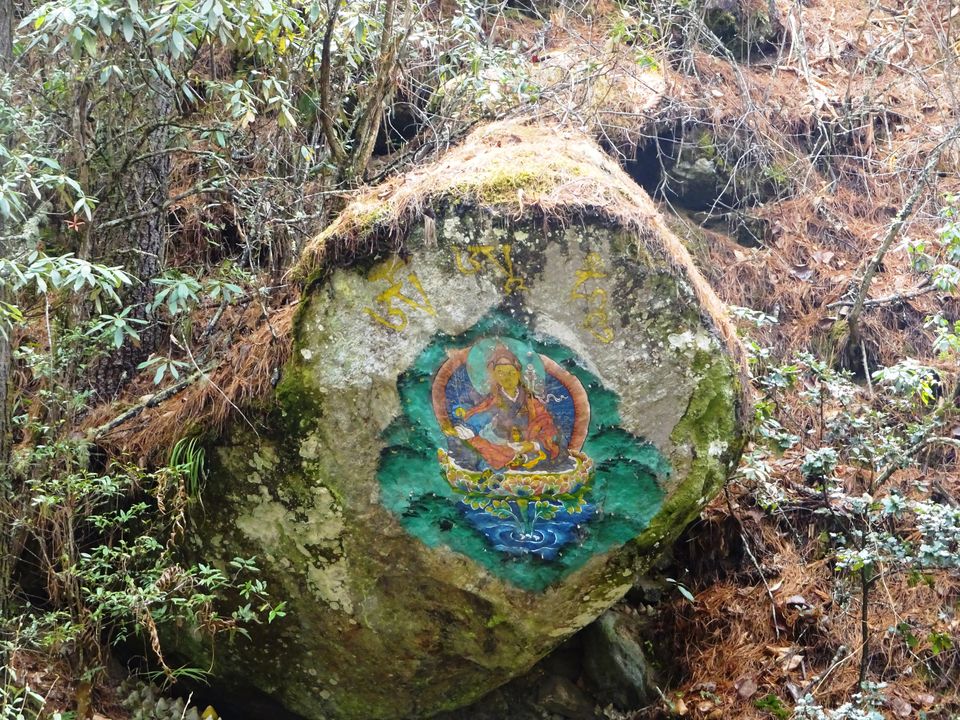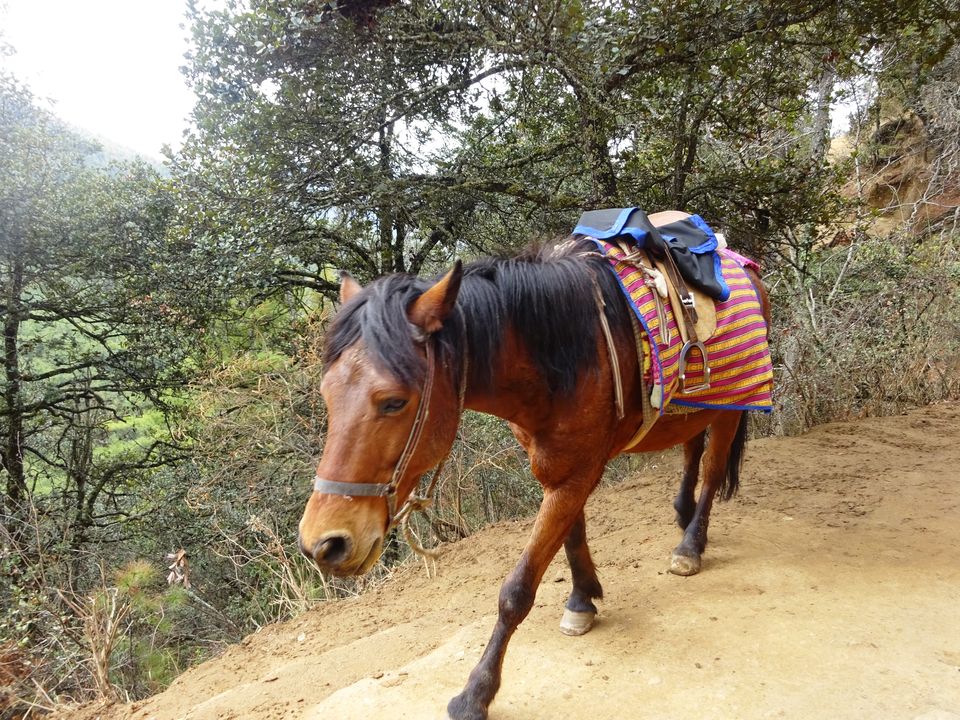 We took around 1.5 hours to reach the place where the horse drops off people and there is a cafeteria available to have some refreshments. The charges are Rs. 500 for buffet / coffee etc. We took a short break and started to climb again. You can stop at every moment and enjoy the views and the beauty of nature, get different views of the monastery, take in a lot of fresh air.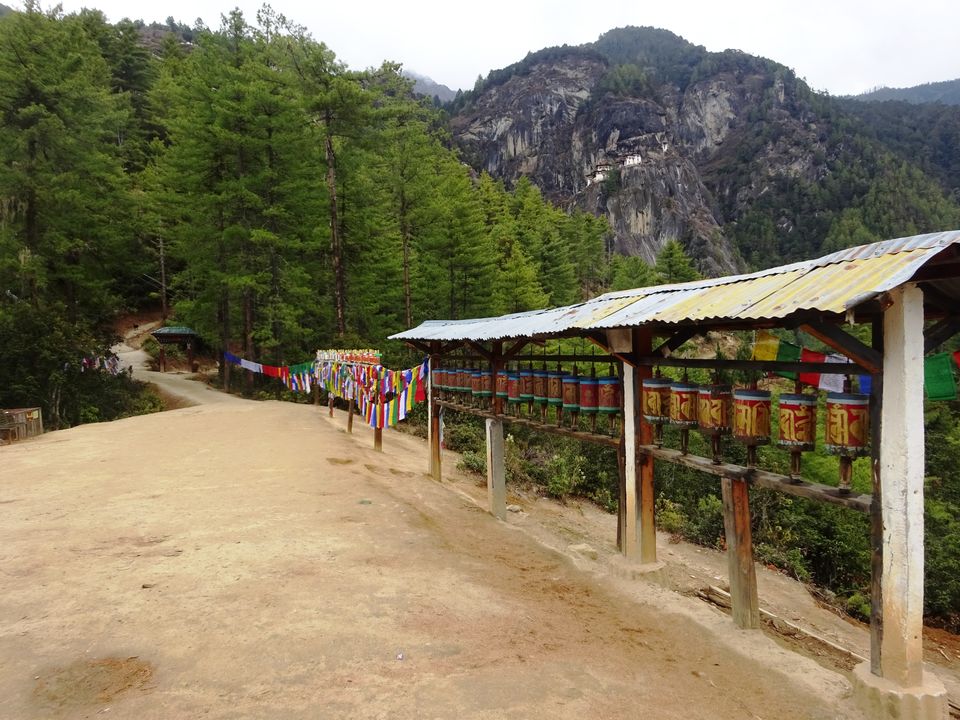 Another hour's climb and you almost reach the best view of the monastery where the steps start. It is 600 steps down and 200 steps up. At the end of it you reach the monastery where you need to climb a few more steps to reach various temples within the monastery. You can hire a guide for free to learn about the history. This is the place where Guru Rinpoche arrived on the back of a tigress and meditated in the 8th century. Guru Rinpoche is known for spreading Buddhism in Bhutan.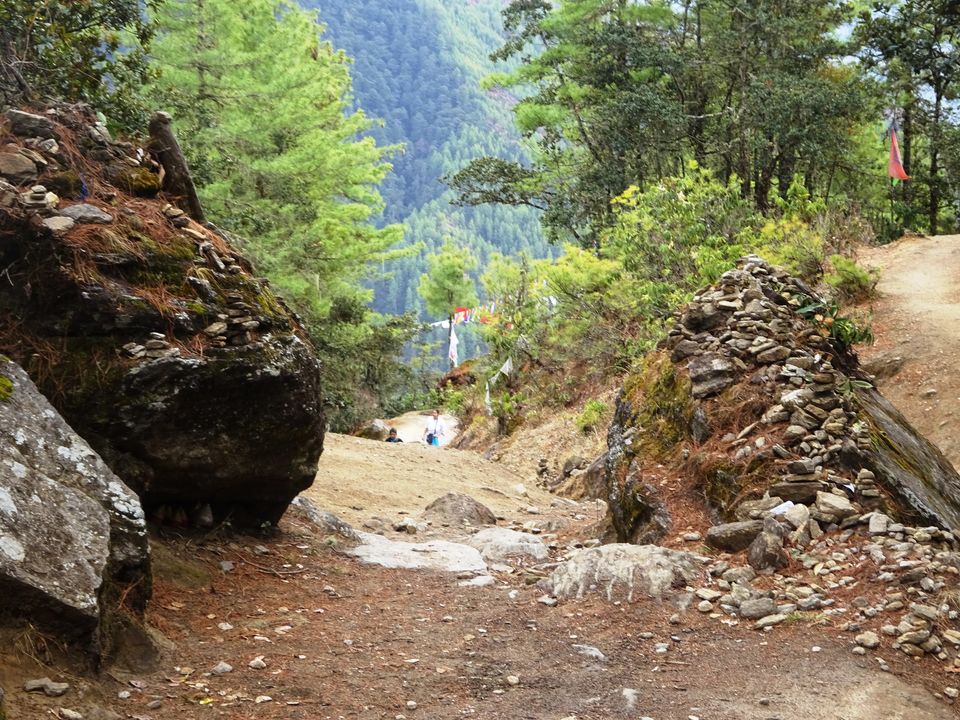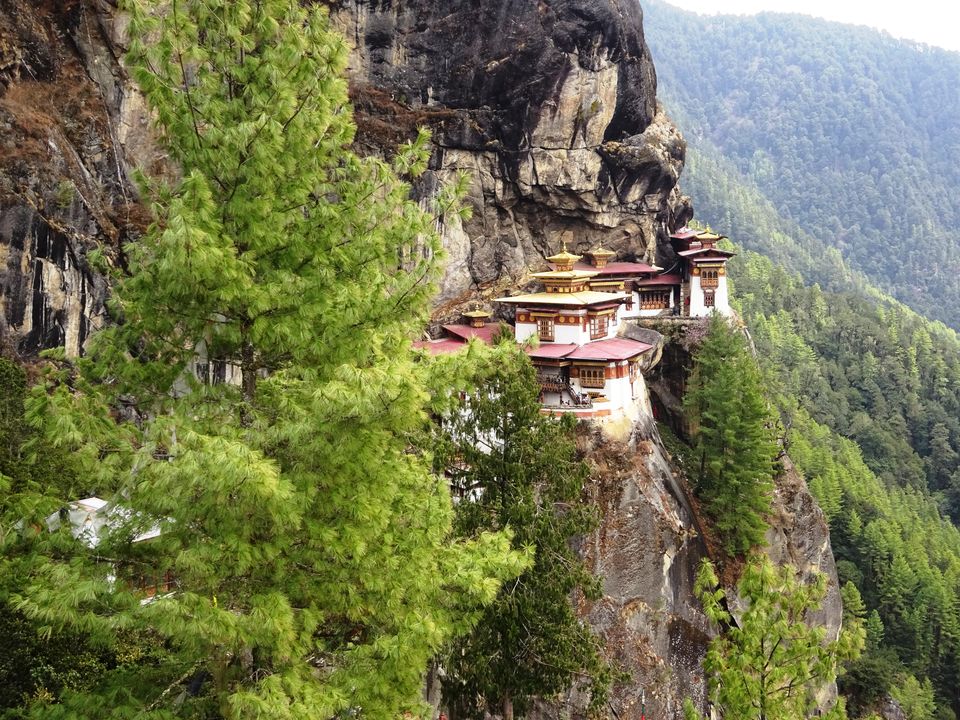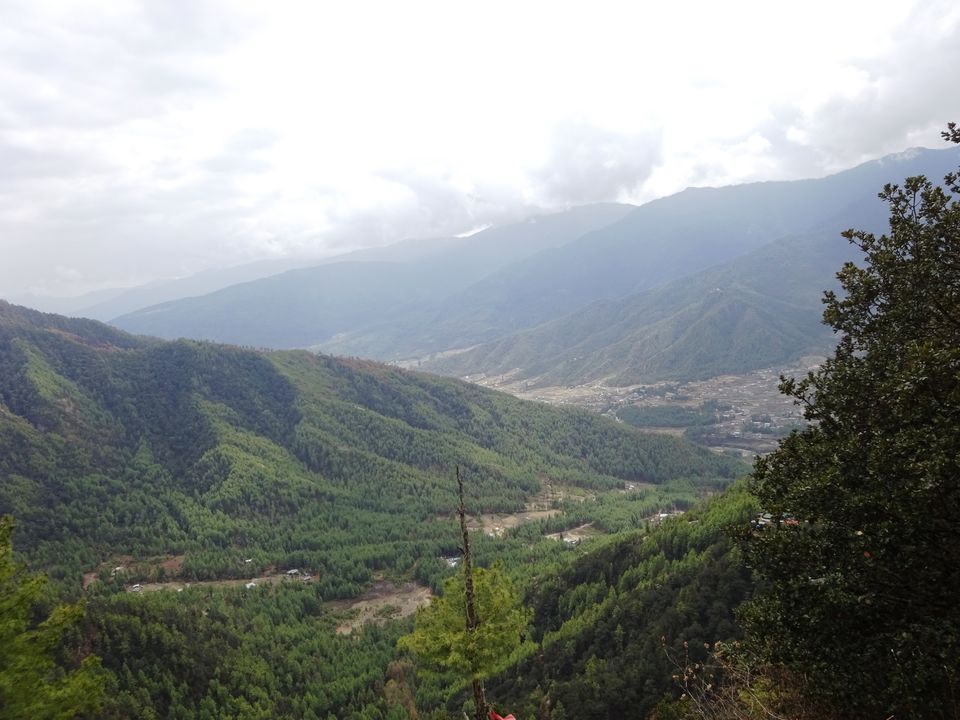 It is worth the effort at the end of the day. You also get to meet people from various countries, exchange a few hi / hellos, get pictures clicked. We met a group of monks and the head monk gave a very good advice on how to trek. He said "Meditate and focus on your breathe." On the way back, one of us did a namaste to him and he gave a few flowers and asked to rub on the palm. He said "This is mountain perfume." It was like a blessing for us.
We met an old couple (60+ old) who were all alone doing this trek with full enthusiasm and confidence. So this trek is all about your mental fitness rather than physical fitness.
There are souvenir shops at the start of the trail which is good place to buy few items like jewellery, fridge magnets, statues etc. You get a good bargain if you purchase during the closing hours (5pm). The same items are priced 5-6 times in places like Thimphu, Paro.
Day 7: Chele La Pass
Our plan was to visit Haa valley for the day. But the locals advised us that there is nothing much to see in Haa valley. So we decided to go only till Chele La pass. It is located at around 36 kms from Paro town. On the way, we stopped at Paro Airport view point to click some pictures of the run way and the airport.
At the top of the pass, the weather is quite windy and cold. We witnessed a Buddhist ritual by a local family from Haa valley. They were kind enough to offer some hot tea. It was quite an experience to get the blessings of a Lama and see their puja.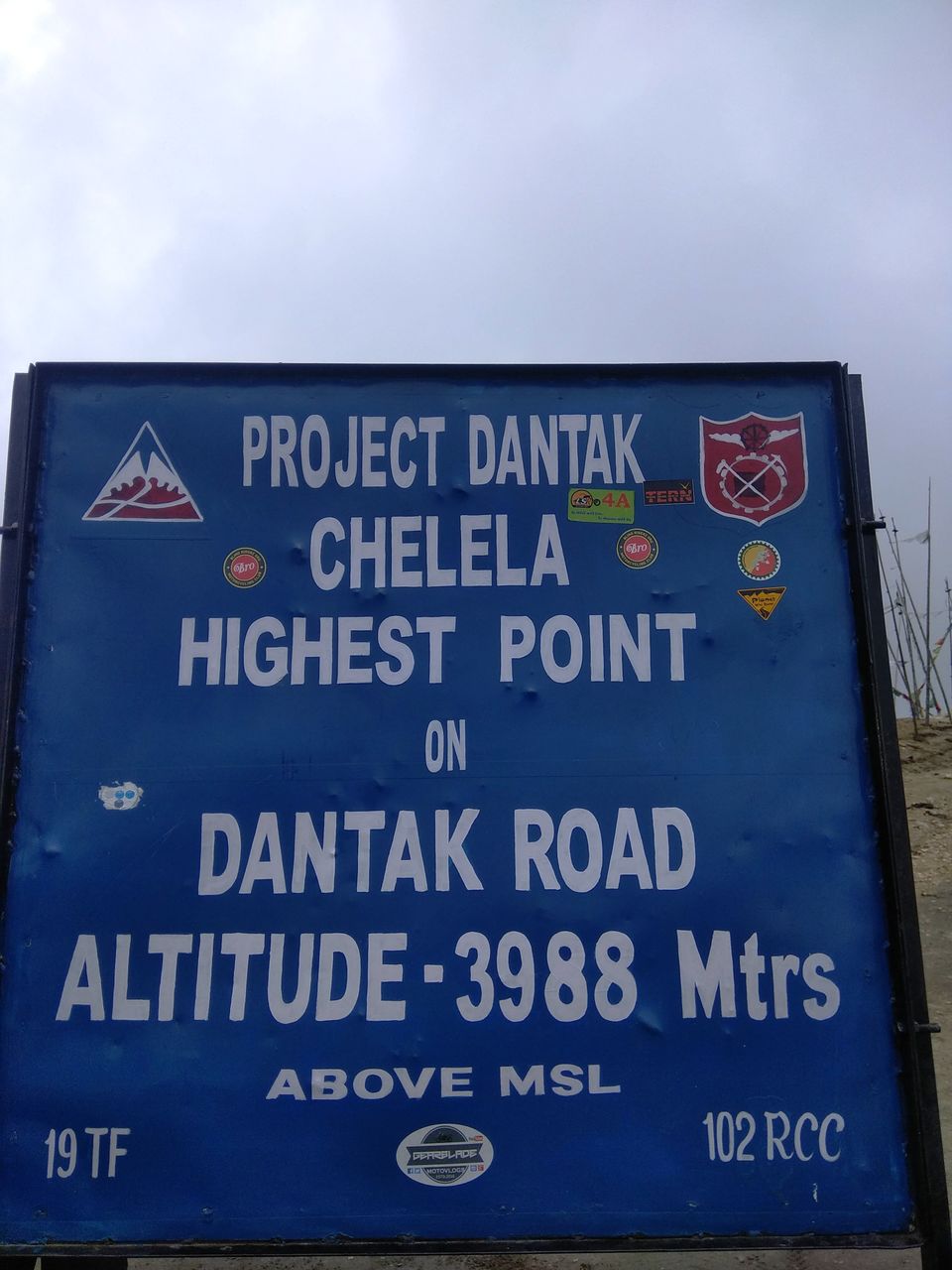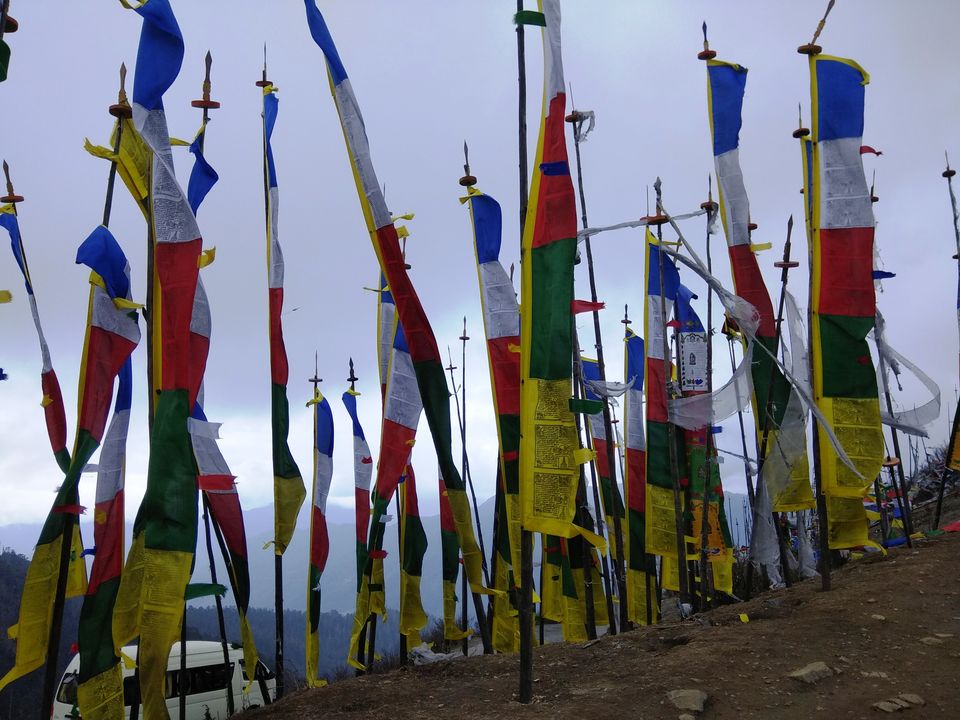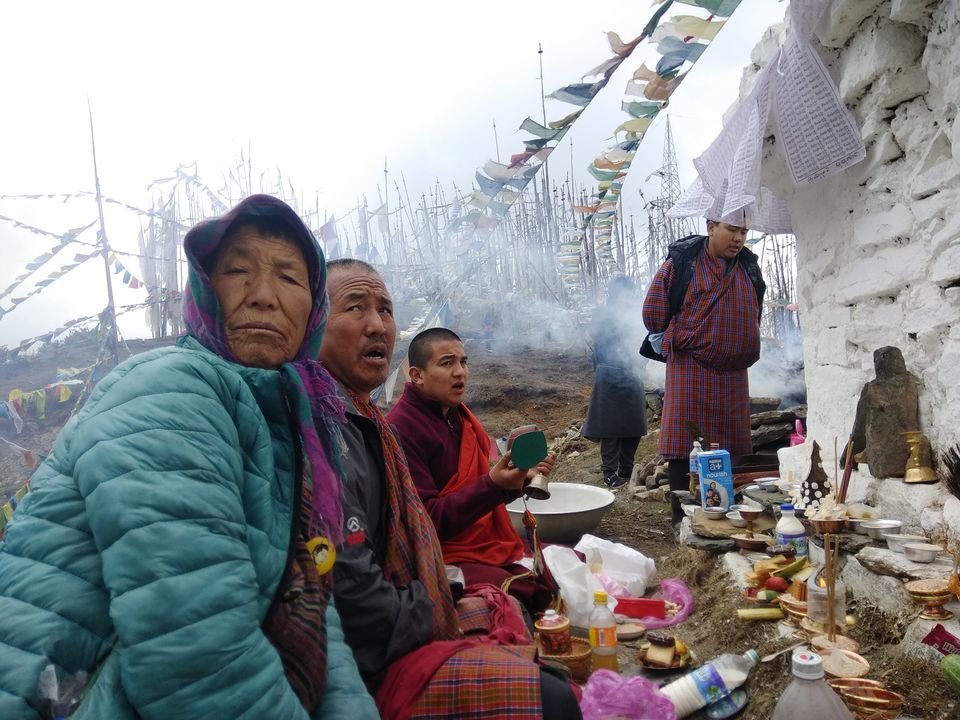 We stayed for two nights at Riverside cottage which was quite close to Namgay homestay. This place is also available in Airbnb.
Day 8: Paro – Phuentsholing – Siliguri
We decided to travel the entire day and reach Siliguri instead of staying again at Jaigaon. We started off early at 7 AM from Paro and reached Phuentsholing by 1 PM. One can buy Bhutanese liquor from the shops in Phuentsholing. There is no checking as such from the security.
Must Do things when in Bhutan:
1. Try Bhutanese cuisine – Ema Datse, Kewa Datse, Shamu Datse
2. Bhutanese Rice Wine / K5 Whiskey / Druk Beer
3. See an archery game in Paro / Thimphu
4. Try their traditional costume
5. Talk to the locals (Applicable wherever you travel)
6. Hot Stone Bath in Paro
7. Homestay experience
8. Taktsang trek!
"To get an itinerary prepared for your trip, connect with me on Whatsapp @ +91 75066 44699."